We offer

the key of

impeccable service!
Make your guests feel the difference of your hotel with GuestService. Manage room service, housekeeping, room supplies or technical requests from your phone with a single click. Increase both guest satisfaction and productivity.
Set up for your hotel in 15 minutes, no credit card needed!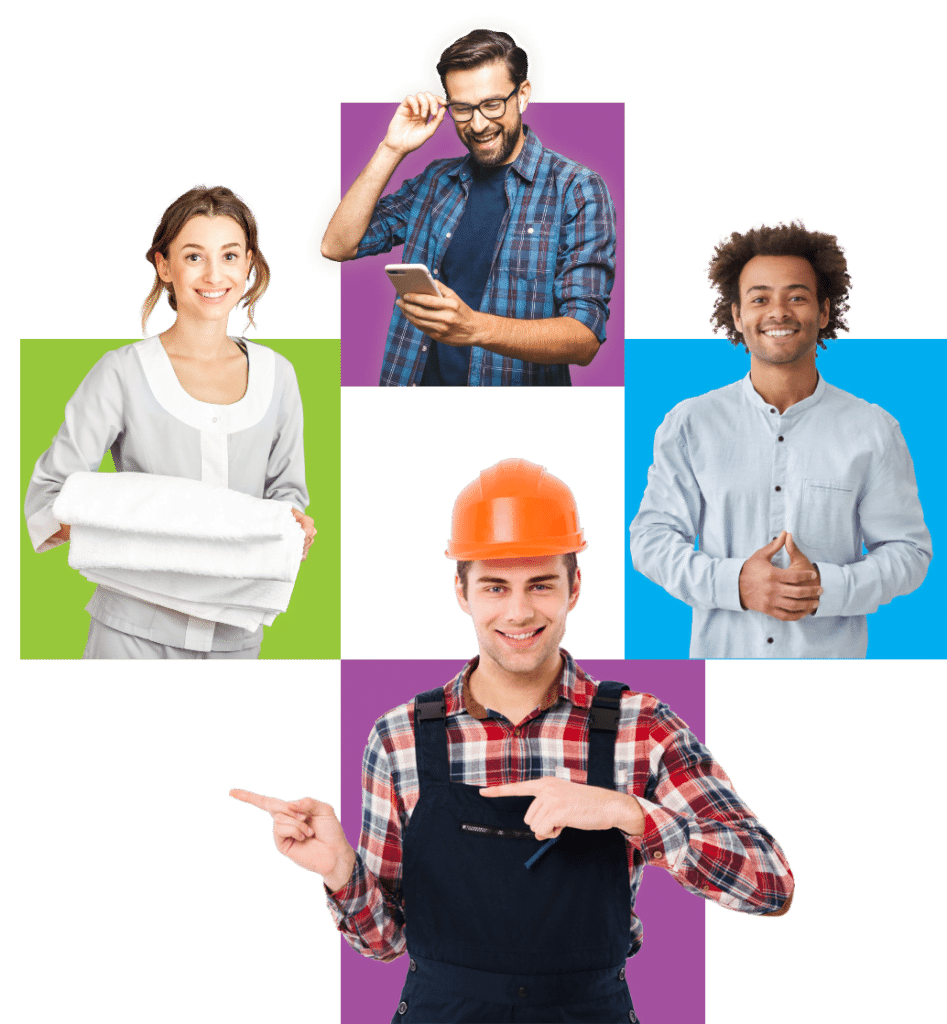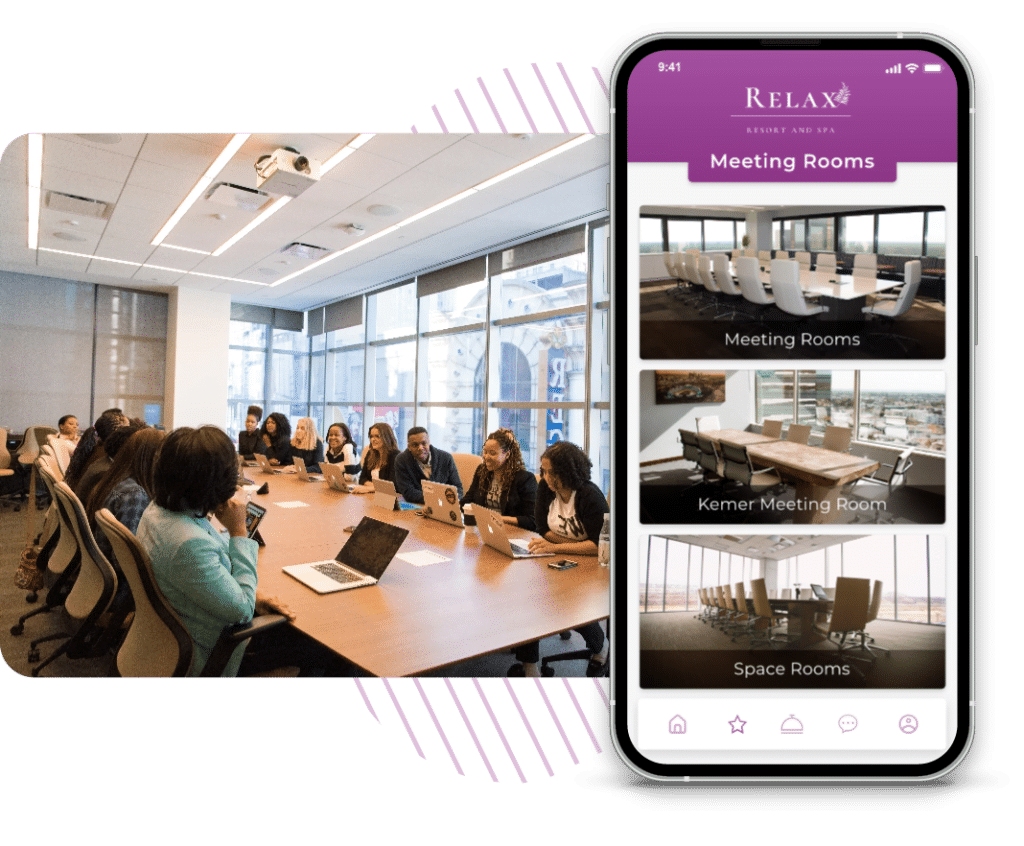 Experience the

comfort

of centralized management!
With the GuestService request management center, all requests from guests, from room service to cleaning, are collected in a single center, forwarded to the phones of the relevant personnel, quickly resolved and guest satisfaction is taken under control. In all this operation, you can communicate with your guests in real time with the ticket feature offered by the GuestService, and report all correspondence related to the request.
Manage all requests in real time with GuestService.
Make sure all guest requests are completed.


Serve your guests better.

Increase your productivity with GuestService.

A wonderfully detailed menu, product ingredients and images… Engage your guests. How about offering a great room service to your guests with GuestService? While the guests are forwarding their room service requests to your hotel without any language barrier via GuestService, you will experience the difference of making faster and more sales. You learn about the eating and drinking habits of your guests and offer special services to your guests.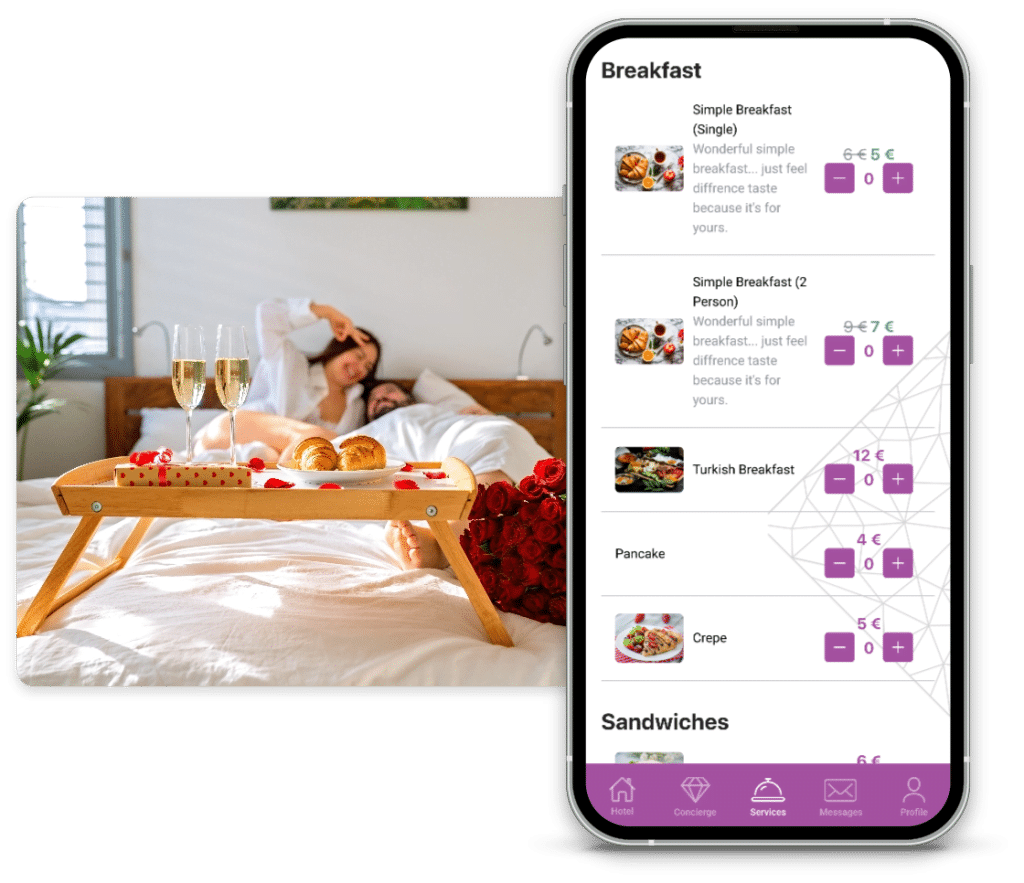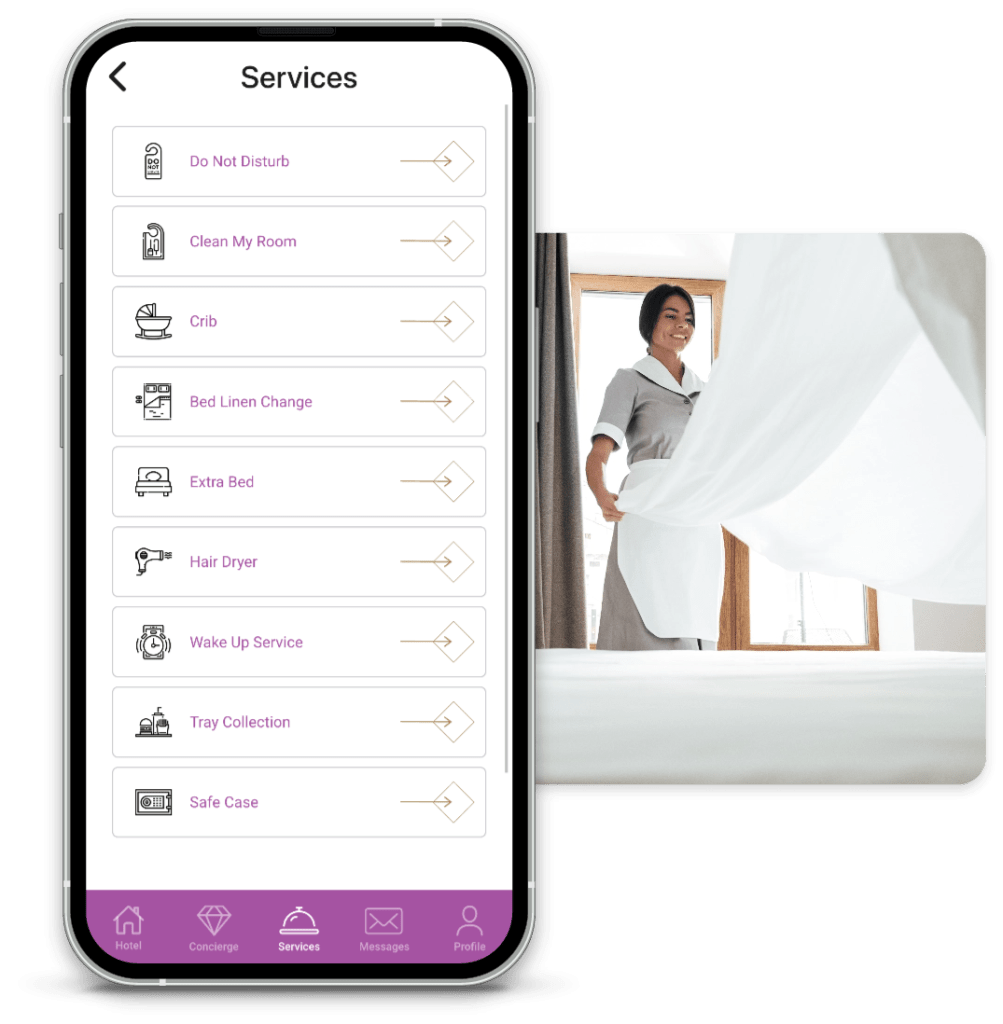 GuestService provides service in every area of your hotel. Forward all housekeeping requests such as room cleaning, extra bed, iron, etc. from your guest to your mobile phones with GuestService. While your guests experience the comfort of your hotel, you increase guest satisfaction.
Centralizing all requests in the system helps you know if a task is pending, in progress, or completed. GuestService  also allows you to create, assign, prioritize, and monitor tasks across all hotel departments and team members, increasing team agility when it comes to taking care of guests. You can also create digital handover notes and share them with your colleagues to keep everyone up-to-date.
With GuestService, you can manage all your hotel departments and tasks from a single system, saving time and increasing productivity.
Every hotel has problems. GuestService is a great tool to quickly find out about guests' technical issues and prevent guest misery. All problems communicated by the guests with the GuestService are instantly communicated to the departments and your employees are informed so that they can be resolved quickly. Prevent possible negative comments and control your operations with GuestService.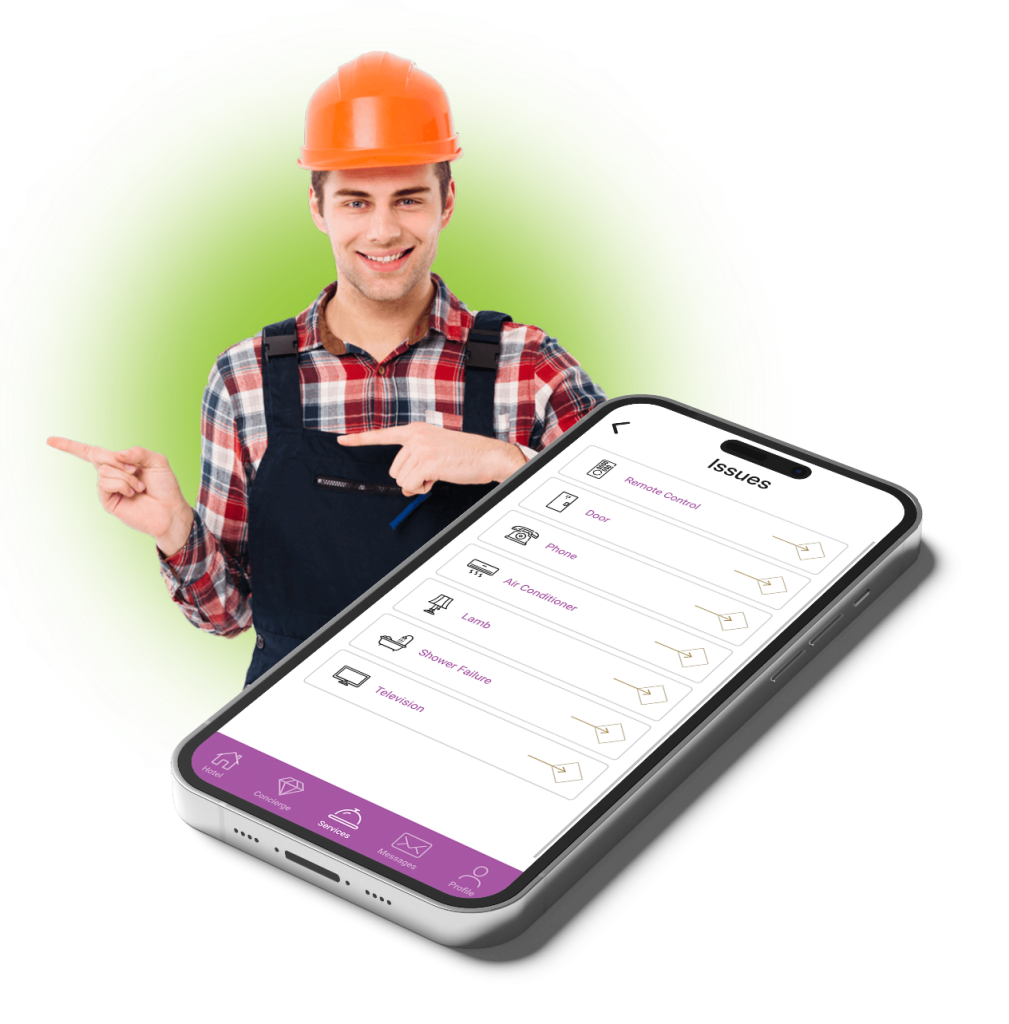 Schedule Your Discovery Call With Our Team Today.

"Our guests have been raving about our hotel's app since we started using GuestService. It has made their stay so much more convenient and personalized. The ordering module and messaging hub have made communication with guests a breeze, and our staff has been able to respond quickly to requests. I highly recommend this platform to any hotel manager looking to enhance their guests' experience."

"GuestService has been a game-changer for our hotel. The platform's customizability allowed us to create a branded app that perfectly aligned with our hotel's aesthetic and services. Our guests have appreciated the app's user-friendly interface and have been able to easily book services like restaurant reservations and luxury car transfers. Our account manager has been extremely helpful and has helped us optimize our use of the platform"

"We've seen a significant increase in direct bookings since implementing GuestService. Our guests love being able to plan their stay before they arrive, and the app's reminders and notes have helped us keep track of their requests. The platform's messaging hub has also allowed us to keep in touch with guests throughout their stay, ensuring that we're providing excellent customer service."

"GuestService has helped us reduce our paper usage significantly, making our hotel more environmentally friendly. This feature has been well-received by our guests, who appreciate our commitment to sustainability. Additionally, the platform has helped us increase revenue by promoting our services through personalized messages and offers."

"As a luxury boutique hotel, we were hesitant to invest in a platform like GuestService, but we're so glad we did. The platform's tailored services have helped us stand out from our competitors, and our guests have appreciated the personalized attention they receive. Our account manager has been a pleasure to work with and has helped us make the most out of the platform. We highly recommend GuestService to any hotel looking to enhance their customer service experience."

"GuestService has transformed the way we manage our resort. Its intuitive platform has allowed us to streamline our restaurant operations, boosting efficiency and improving our guests' experiences. With GuestService's app, we can offer a personalized and seamless experience to our guests, and its reputation management tools have helped us connect with customers and increase sales. We highly recommend GuestService to any hotel looking to elevate their operations and guest satisfaction."
Get started to new way of customer relation