Get

correct

feedback from your guests at the right time.
Guest satisfaction is a very important and decisive issue in the competition of hotels. It is one of the most influential factors in a guest's decision to book a hotel. In fact, according to many studies, "guest satisfaction", that is, the comments made about the hotel, is more important and decisive than the price of the hotel.
Set up for your hotel in 15 minutes, no credit card needed!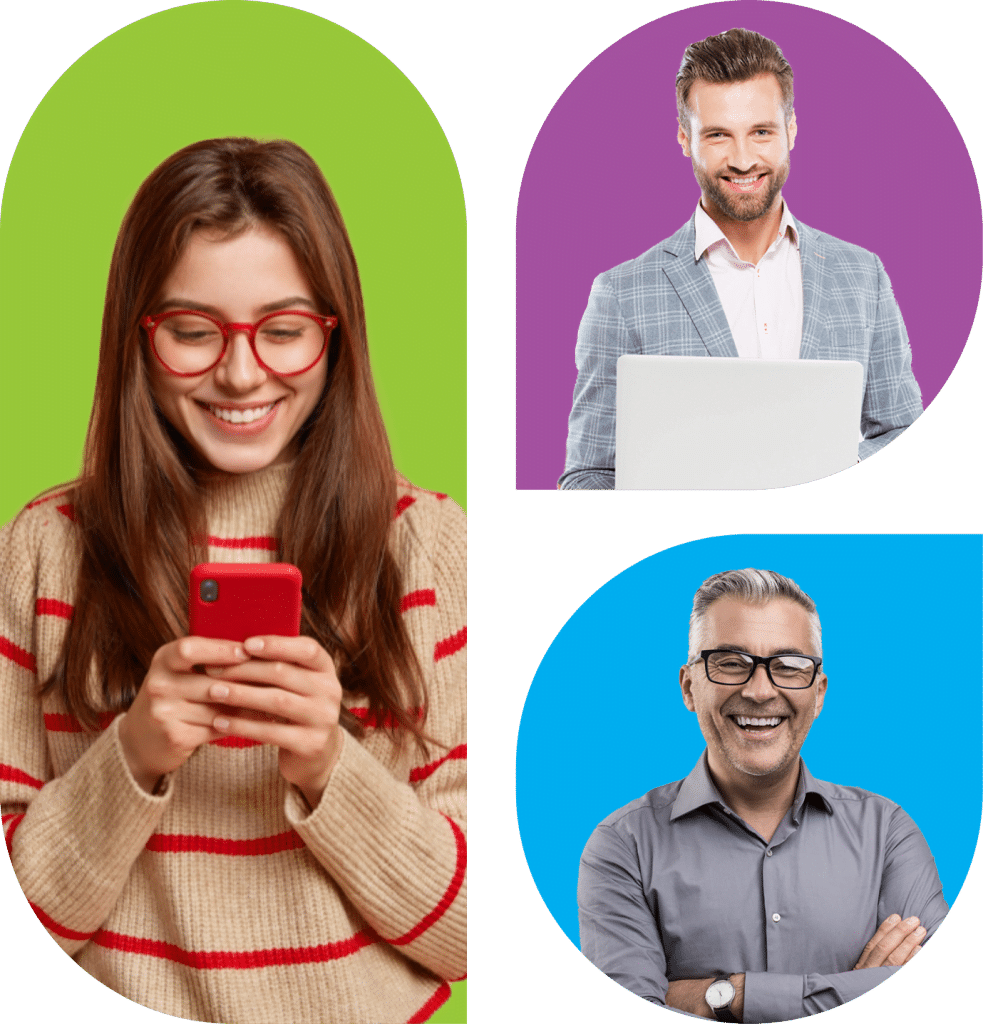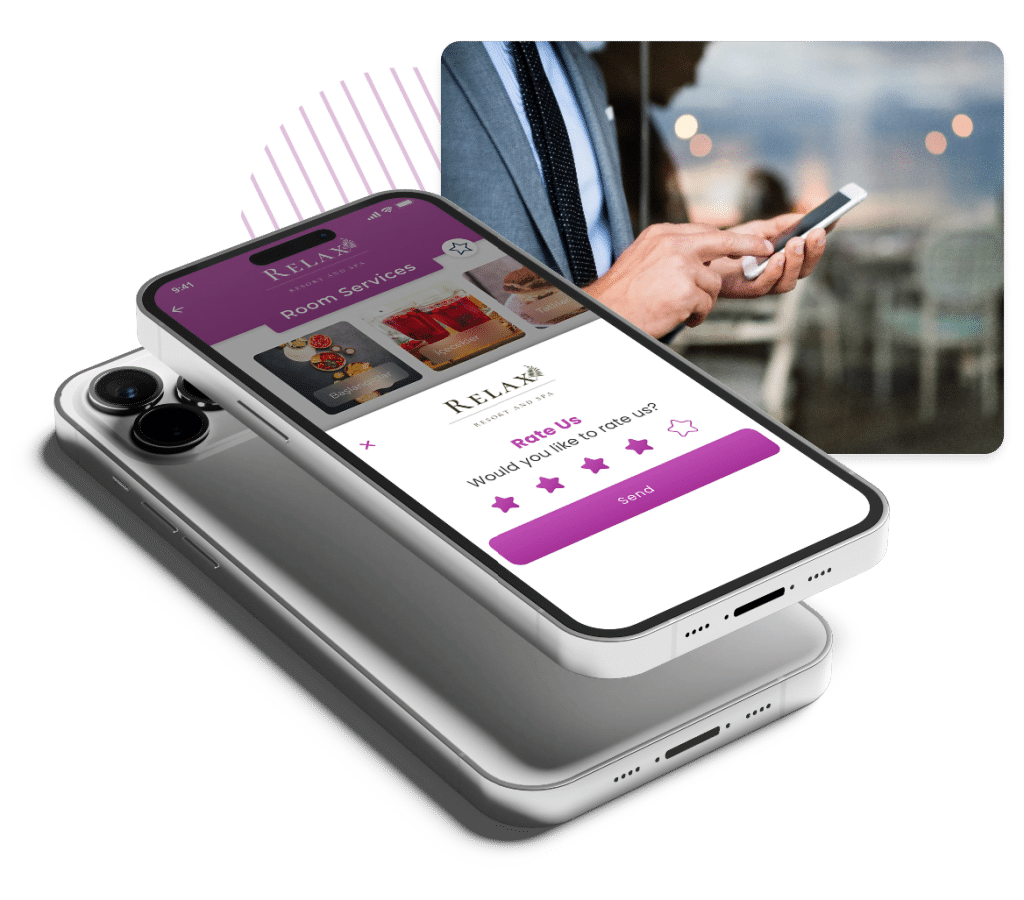 Instant measure

of "guest satisfaction", which is one of the most important issues for hotels, with Guestservice.
Therefore, it is inevitable for hotels to give importance to guest satisfaction. Because a dissatisfied guest affects the sales of the hotel and indirectly its revenues.
However, the most important issue here is that "guest satisfaction" can be determined not after the guest leaves the hotel, but while the guest is at the hotel. GuestService can instantly inform you whether your guests are satisfied with your hotel or not.
"ASK THE RIGHT QUESTION AT THE RIGHT TIME WITH GUESTSERVICE"
When the guest

arrives

at the hotel
First impressions are important for your guests. It is absolutely necessary to learn the feelings, comments and opinions of your guest during check-in to the hotel and when he receives his room. It will be very beneficial for your hotel to prevent dissatisfaction at the first moment.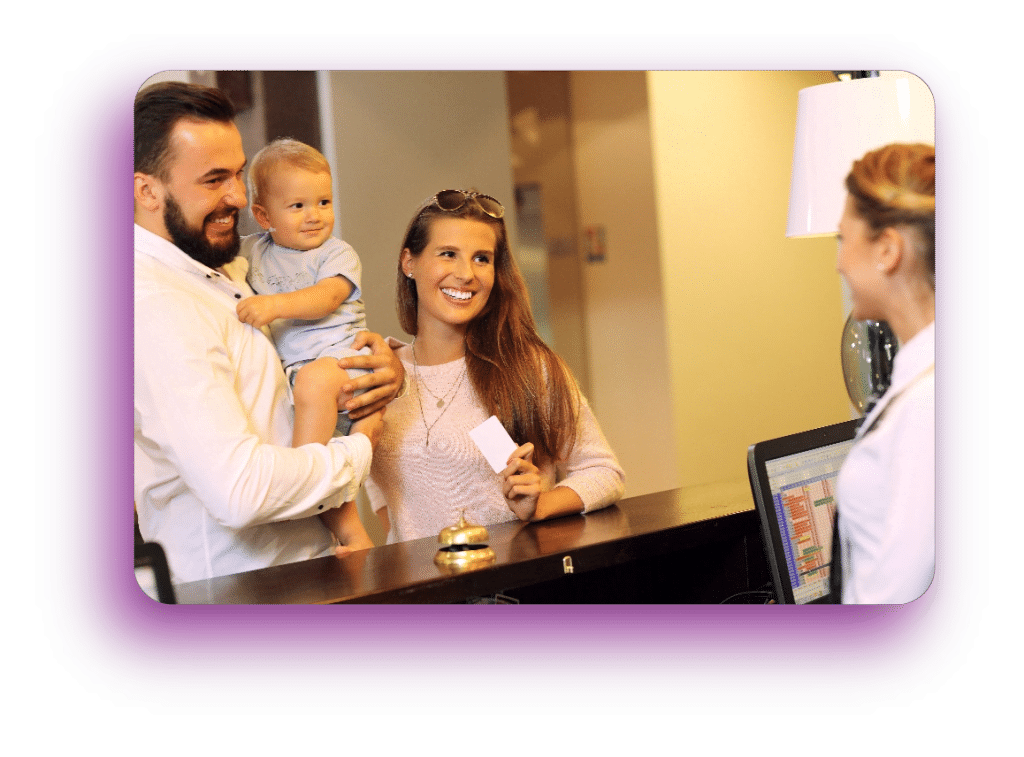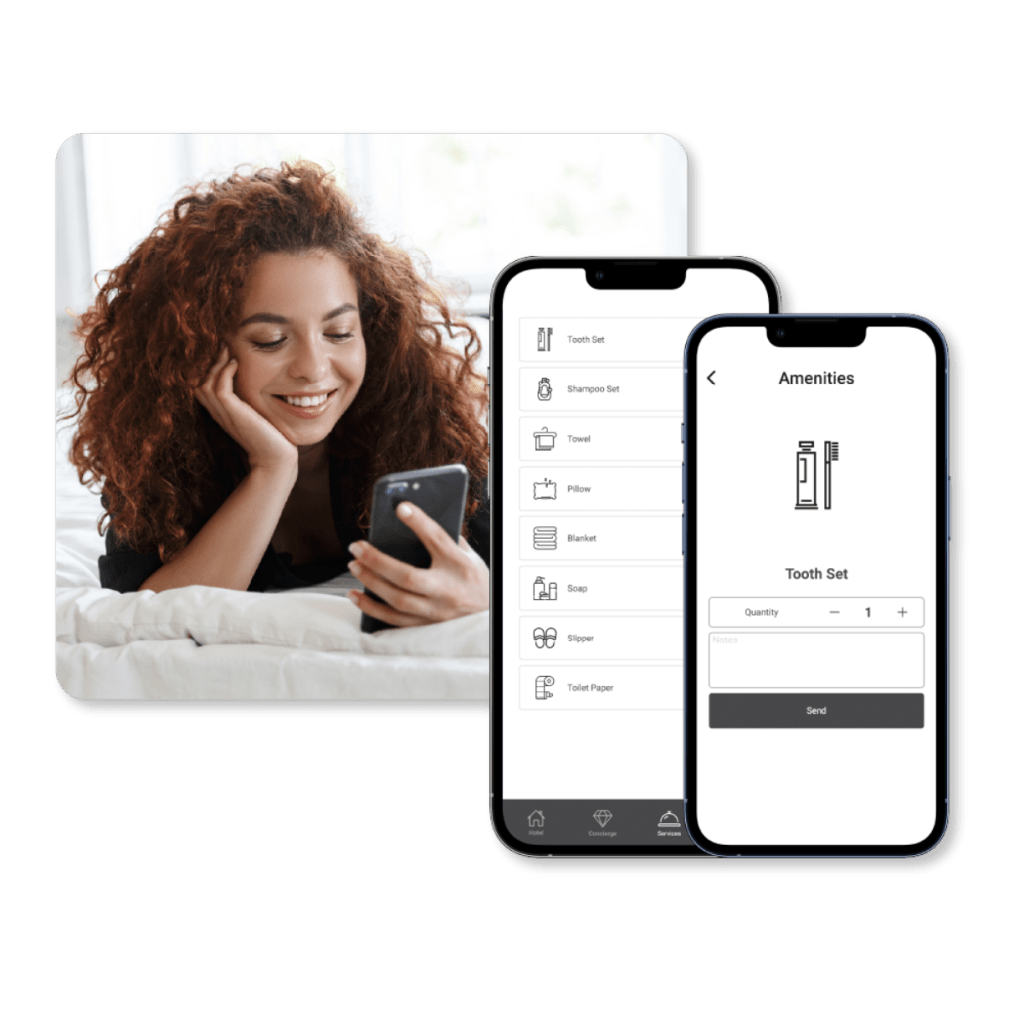 It is very important that you get the right information from your guests instantly. Therefore, your guest should "evaluate that service" after every service requested or services that you can specify.
For example; After your guest uses the "room service" , he/she asks "Are you satisfied with this service?" You can instantly measure your satisfaction by asking a question.
Satisfaction measurement should not only be at the time and in the way the hotel wants. Your guest should be able to share their feelings and thoughts with you whenever they want. He should be able to instantly tell you whether he is happy or not. Unlike traditional surveys and similar traditional methods, use guest satisfaction measurement methods quickly and accurately with GuestService.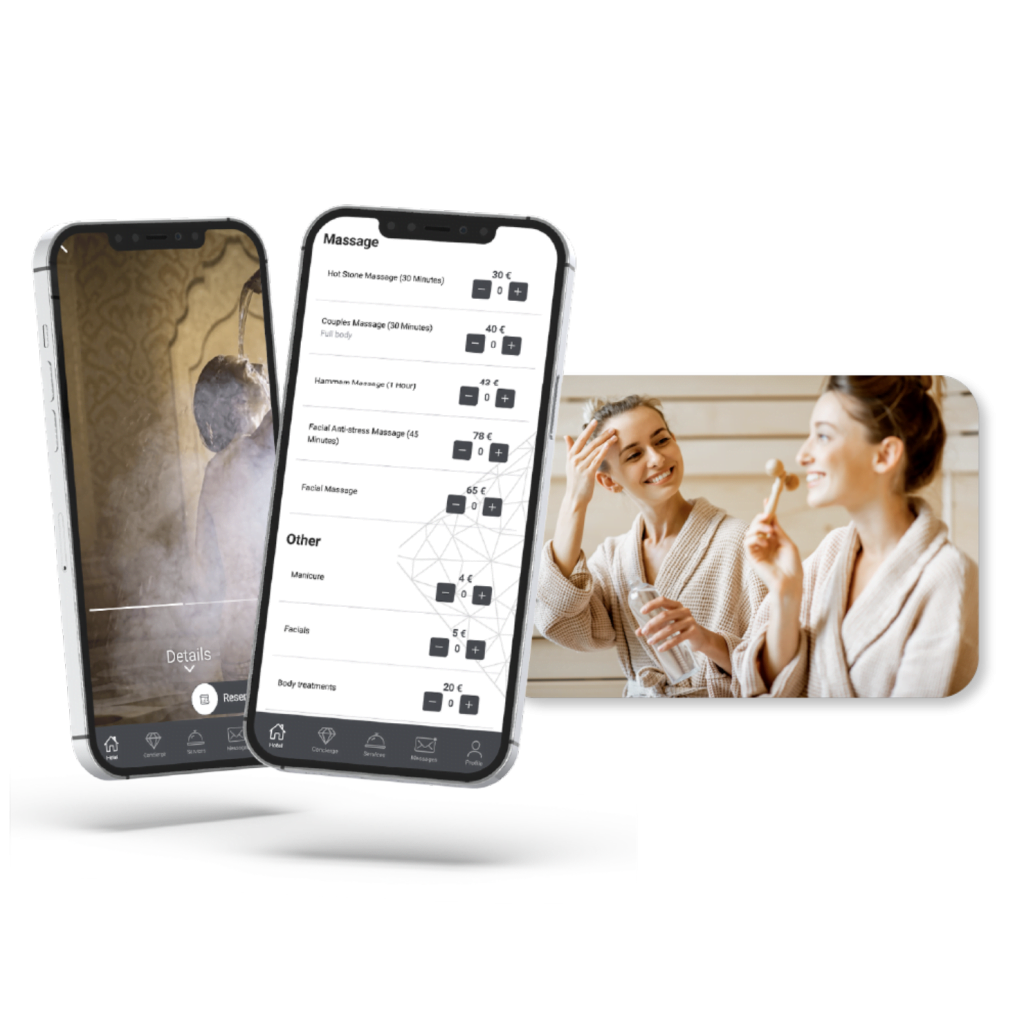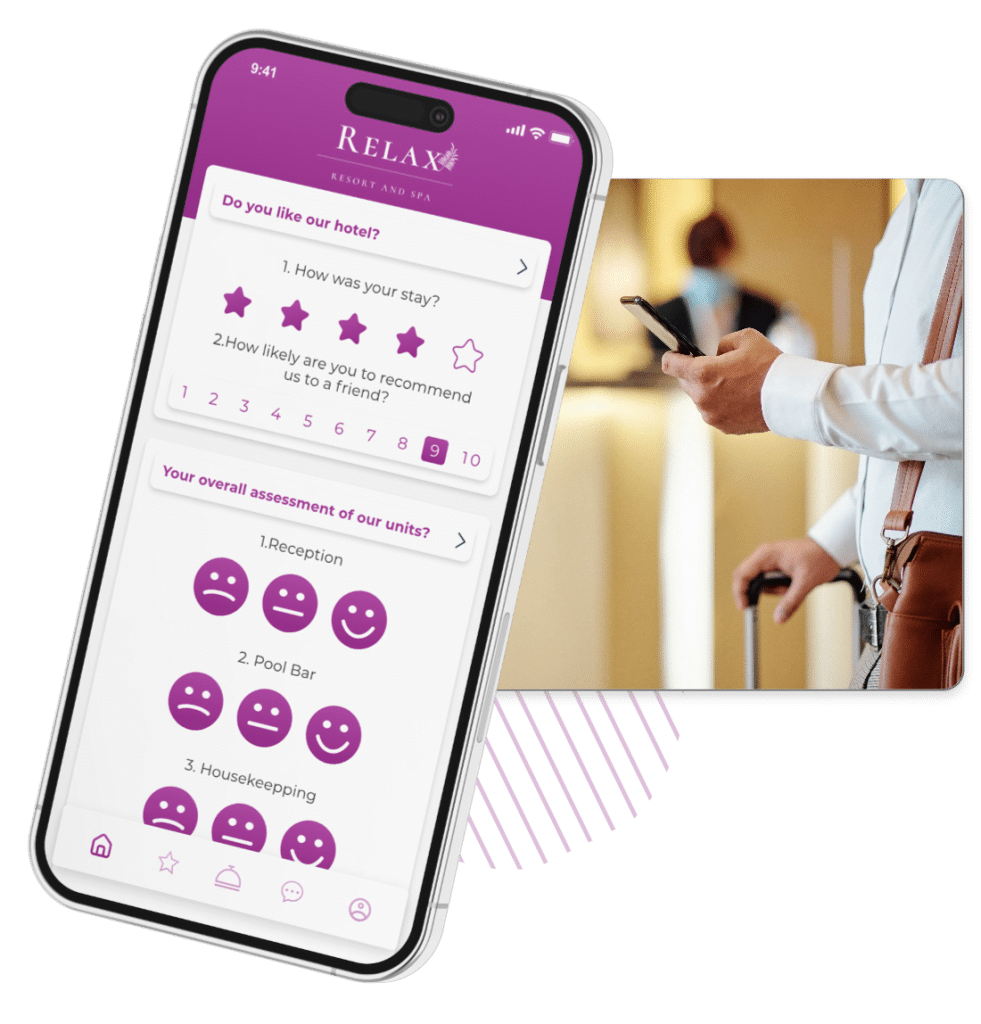 Measuring the satisfaction of your guests is important until the last moment they stay at the hotel. Maybe a perfect accommodation experience turned into dissatisfaction at the last minute! It is necessary to be sure of the satisfaction of your guests until the last moment.
Get one last chance to make your guest happy with a simple question that you will ask him close to his/her departure from the hotel.
Prevent bad reviews

and strengthen your reputation
Prevent bad comments about your hotel beforehand.
Hotels often try to develop strategies to combat bad reviews. Bad reviews need to be detected and dealt with, but this is not enough to protect your hotel's reputation.
The most effective way to combat bad reviews is to measure the guest's satisfaction while at the hotel. When you measure the satisfaction of the guest instantly, you will have the chance to turn this unhappiness into satisfaction before the guest leaves the hotel. However, if you cannot identify unhappy guests, you will struggle with negative comments on comment and opinion sites. In addition, with GuestService, you can direct your guests whose satisfaction you are sure of to many comment and opinion sites, especially Tripadvisor and Google Comments.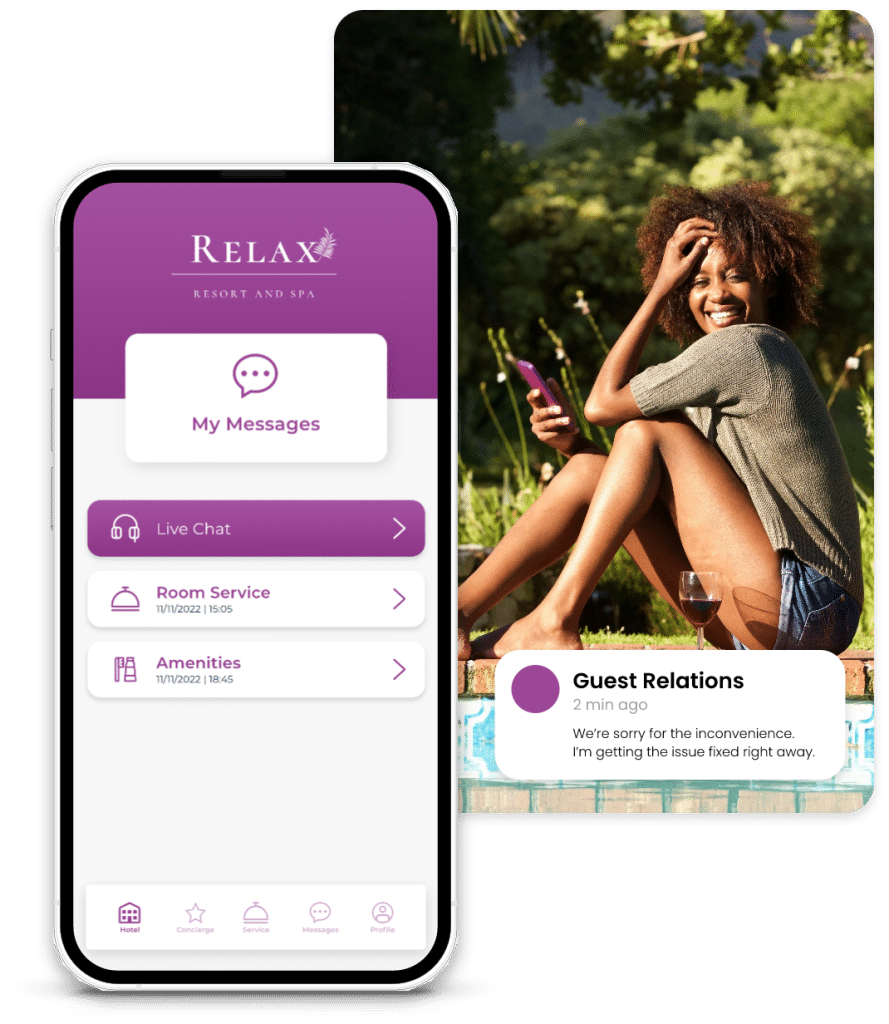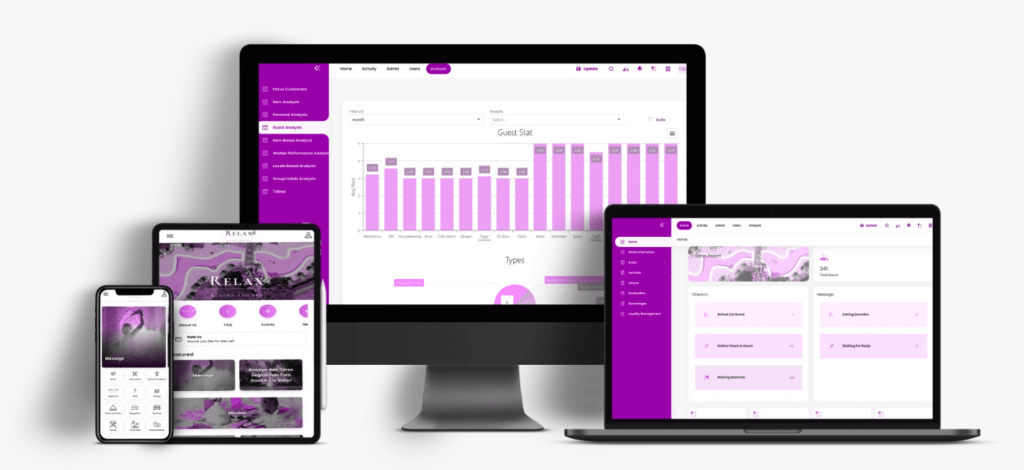 IMPROVE YOUR SERVICES WITH
The "satisfaction feedback" you will receive from the guest is not only for the benefit of the guest relations department and the sales department. Guest satisfaction increases sales, increases the prices and preferability of your rooms, but not only that!
Every feedback you receive from the guest shows you how well your staff and departments are providing service. In other words, the feedback you will receive in every area while managing your hotel will help you improve your services in that area.
With bad feedback from regular intervals and situations; Which room has a technical problem? Which restaurant creates more satisfaction? Which staff are more responsive to guests? Your service is not appreciated at all? You can benefit from this information when you convert all of them into data and manage the hotel.
Schedule Your Discovery Call With Our Team Today.

"Our guests have been raving about our hotel's app since we started using GuestService. It has made their stay so much more convenient and personalized. The ordering module and messaging hub have made communication with guests a breeze, and our staff has been able to respond quickly to requests. I highly recommend this platform to any hotel manager looking to enhance their guests' experience."

"GuestService has been a game-changer for our hotel. The platform's customizability allowed us to create a branded app that perfectly aligned with our hotel's aesthetic and services. Our guests have appreciated the app's user-friendly interface and have been able to easily book services like restaurant reservations and luxury car transfers. Our account manager has been extremely helpful and has helped us optimize our use of the platform"

"We've seen a significant increase in direct bookings since implementing GuestService. Our guests love being able to plan their stay before they arrive, and the app's reminders and notes have helped us keep track of their requests. The platform's messaging hub has also allowed us to keep in touch with guests throughout their stay, ensuring that we're providing excellent customer service."

"GuestService has helped us reduce our paper usage significantly, making our hotel more environmentally friendly. This feature has been well-received by our guests, who appreciate our commitment to sustainability. Additionally, the platform has helped us increase revenue by promoting our services through personalized messages and offers."

"As a luxury boutique hotel, we were hesitant to invest in a platform like GuestService, but we're so glad we did. The platform's tailored services have helped us stand out from our competitors, and our guests have appreciated the personalized attention they receive. Our account manager has been a pleasure to work with and has helped us make the most out of the platform. We highly recommend GuestService to any hotel looking to enhance their customer service experience."

"GuestService has transformed the way we manage our resort. Its intuitive platform has allowed us to streamline our restaurant operations, boosting efficiency and improving our guests' experiences. With GuestService's app, we can offer a personalized and seamless experience to our guests, and its reputation management tools have helped us connect with customers and increase sales. We highly recommend GuestService to any hotel looking to elevate their operations and guest satisfaction."
Get started to new way of customer relation