Efficiency at its best! Streamlined operations,

no mess.
Set up for your hotel in 15 minutes, no credit card needed!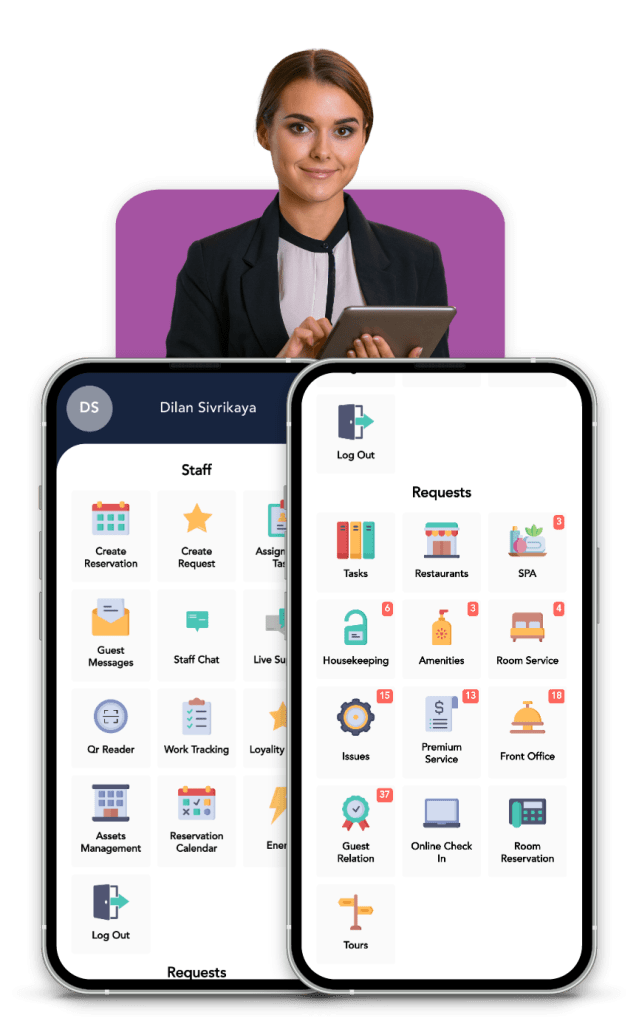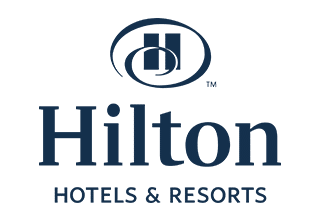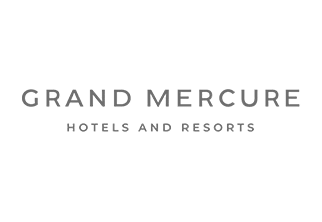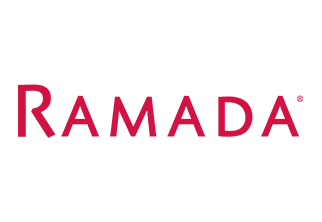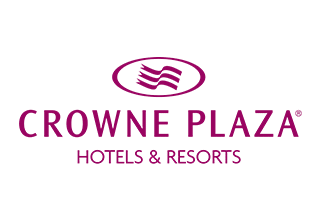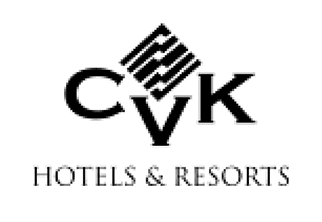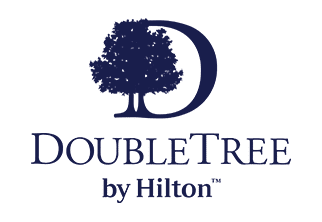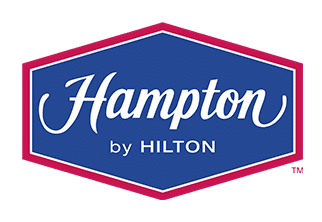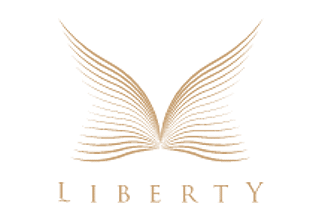 Unleash your control.

Customize with ease.
Embrace the ever-changing nature of each day and your diverse guest needs. Stay one step ahead with our customizable panel, tailored to your specific operations.
Easily update crucial information such as in-hotel areas, activity details, and guest requests, all in one convenient section. With a single click, ensure your guests have the most up-to-date information without the hassle of constant updates.

Streamline your processes and keep your guests informed effortlessly with GuestService.
Discover the power of seamless communication today!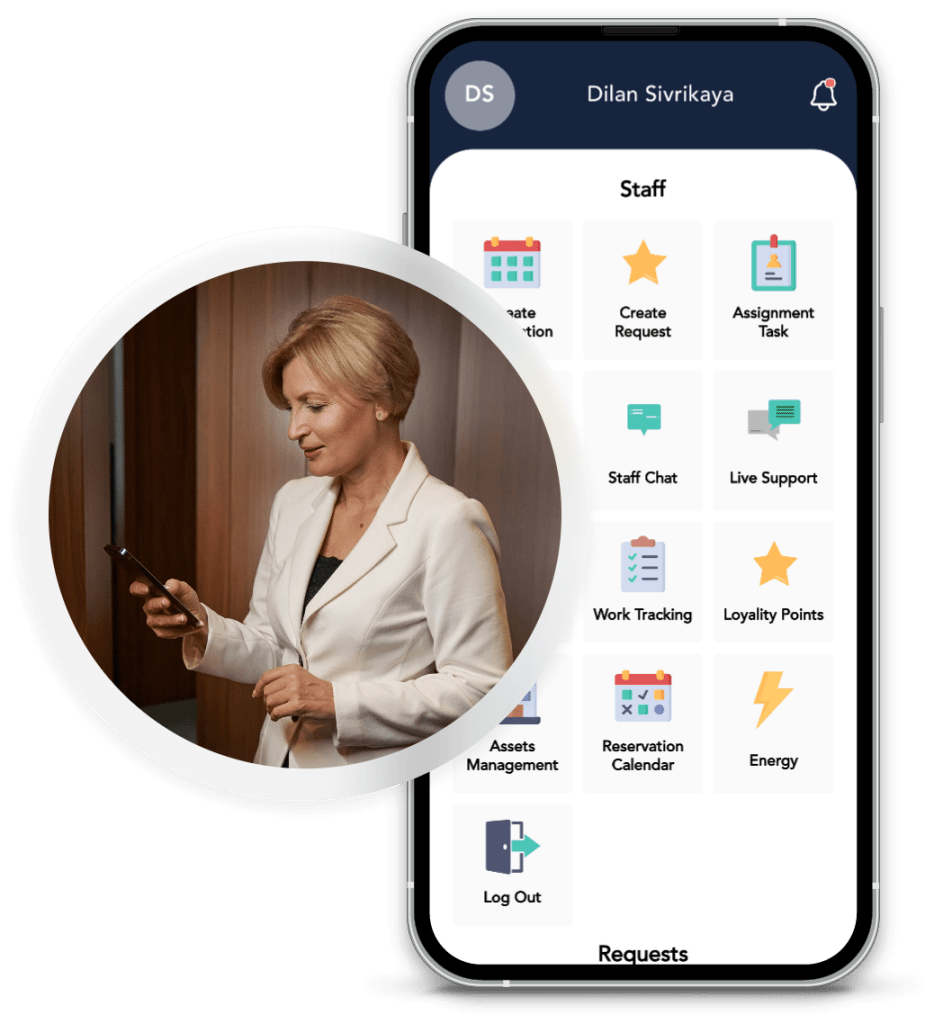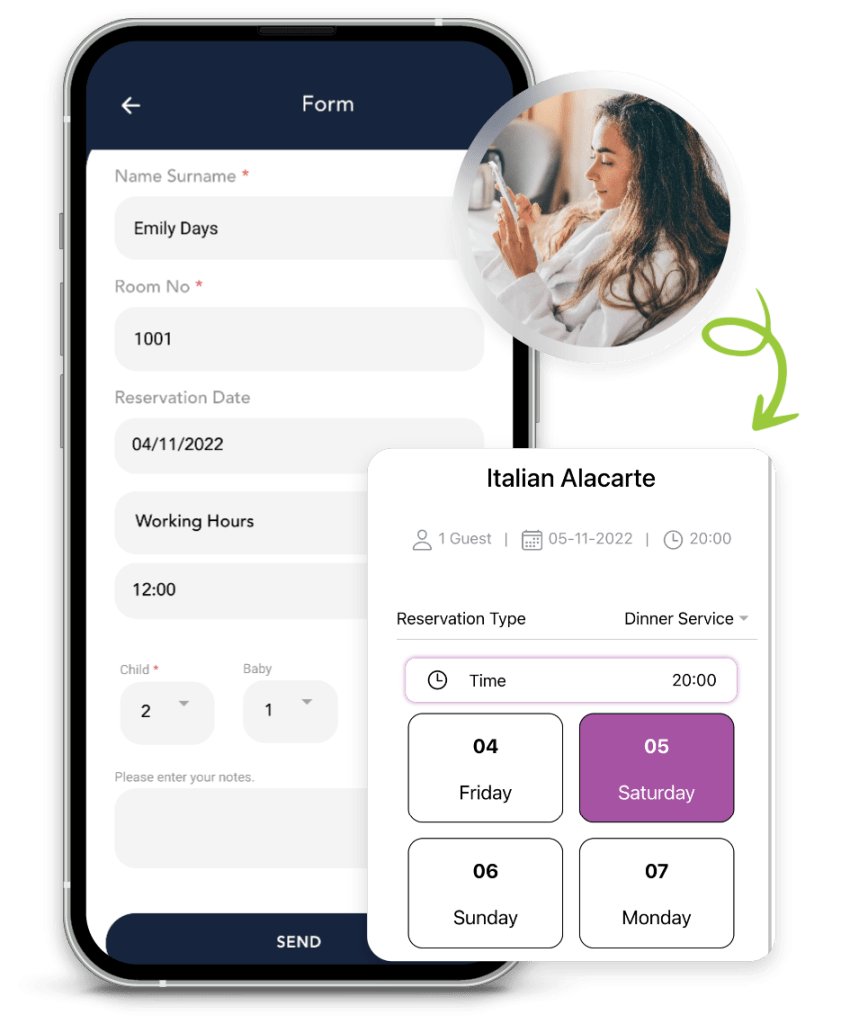 You can bring

reservation

system to your in-hotel areas
You can collect your guests

requests

in one place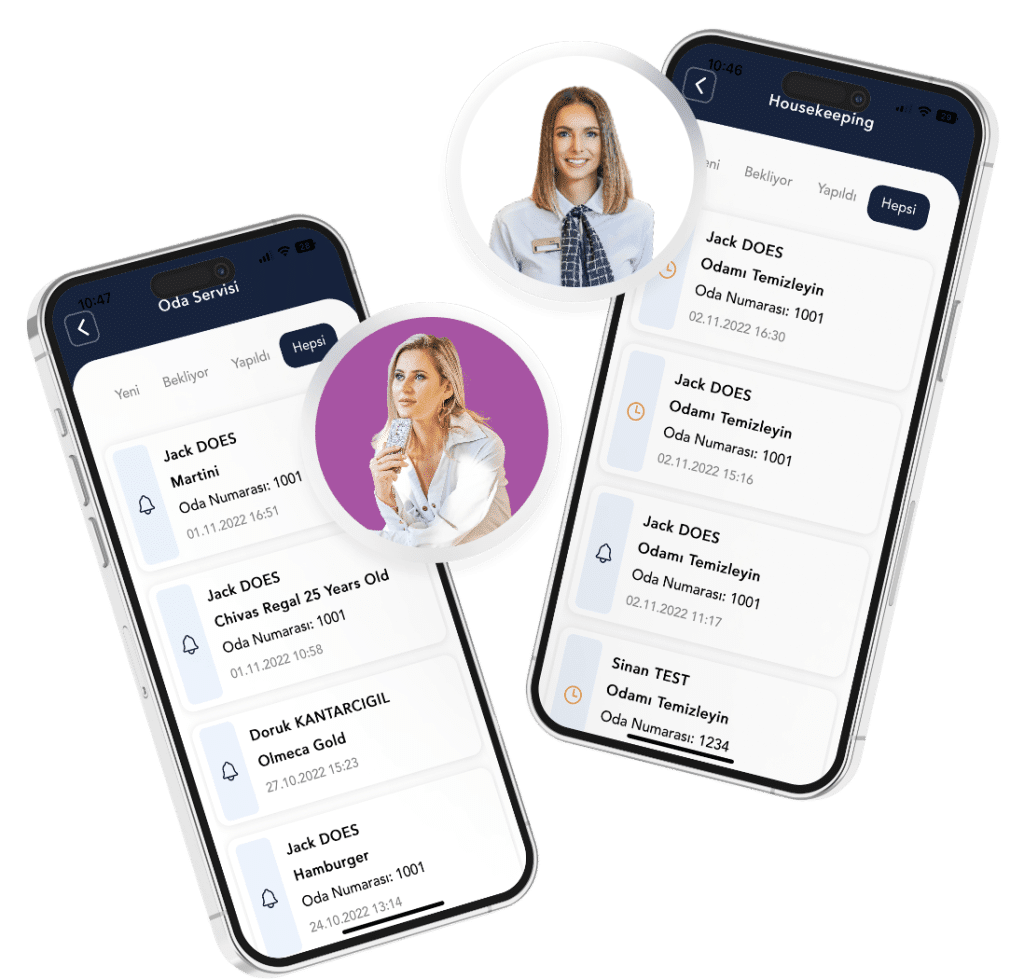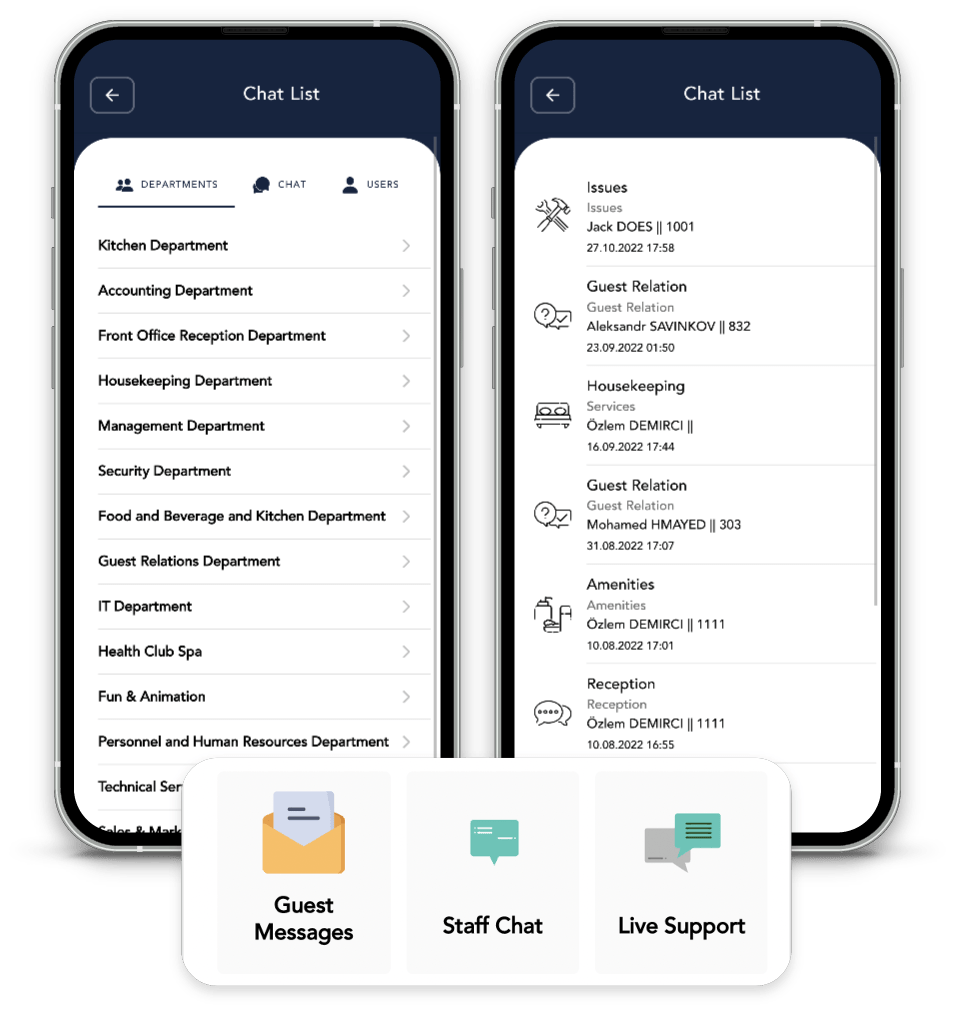 Eliminate barriers

effortlessly!
Create a comforting environment where understanding is mutual. Guests seek familiarity and assurance. By demonstrating your understanding and commitment to helping them, you can personalize their experience and foster a sense of comfort.
Enhance your hotel's service by utilizing the GuestService admin panel to make necessary edits. Build a strong connection with your guests as they comprehend your hotel, and you comprehend their needs.
Let the GuestService admin panel facilitate this understanding and forge lasting guest relationships.

You can contact

in any language
Break the language barrier effortlessly! Communicate with guests in their preferred language, while responding in your own language seamlessly.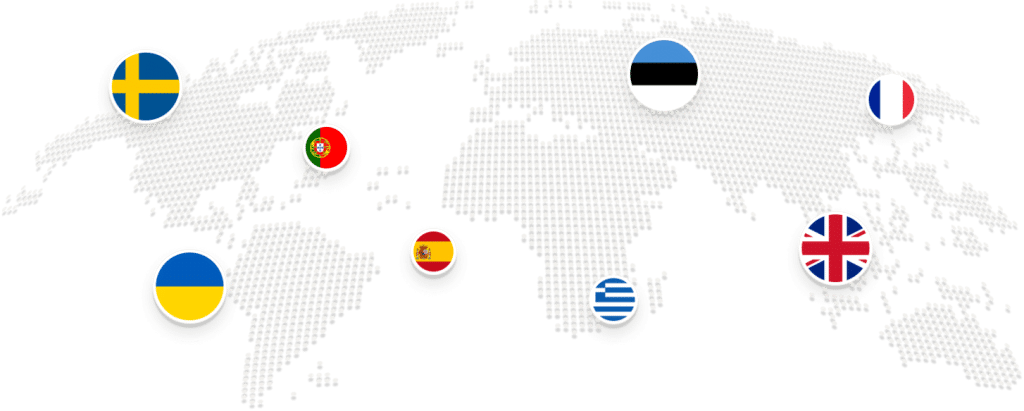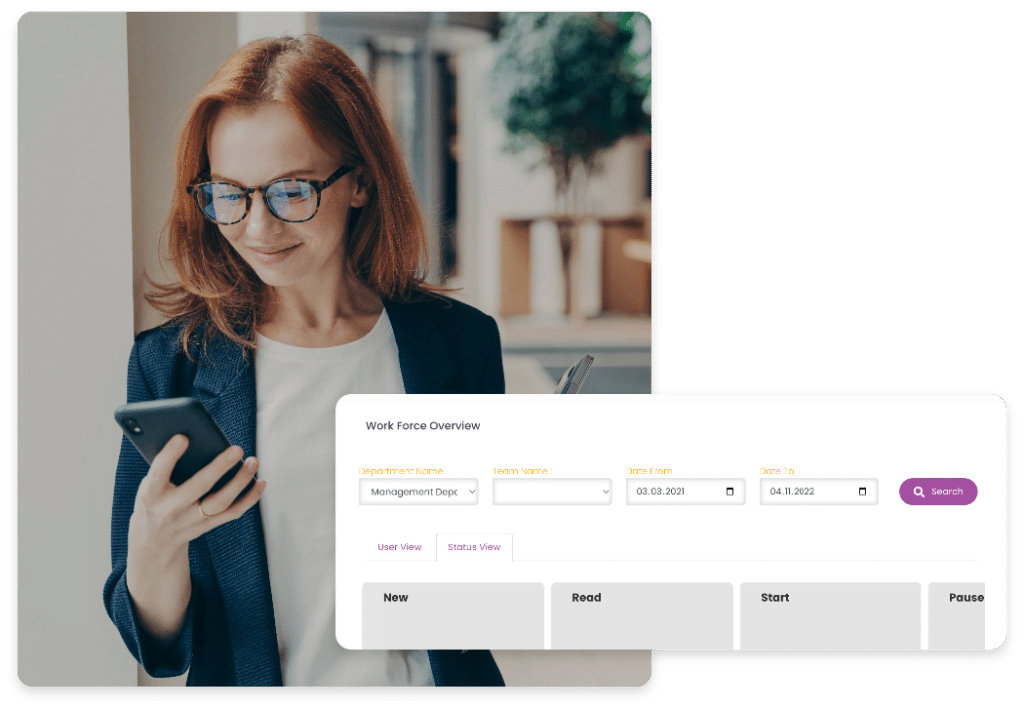 Take control

of guest requests with ease!
Efficiently manage guest requests with ease! Empower your staff to handle requests based on their availability, prioritize them effectively, and even assist in making reservations for your valued guests.
Enhance your guests' in-hotel experience by providing them with easy access to maps of key locations such as restaurants and activity areas. With our admin panel, you can effortlessly integrate interactive maps, ensuring that your guests have all the information they need for a seamless and enjoyable stay.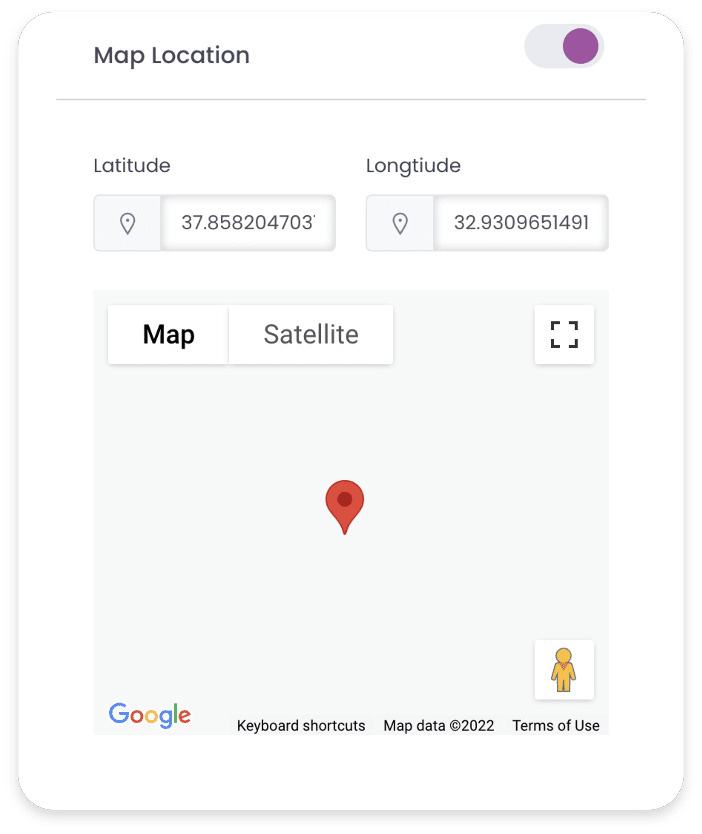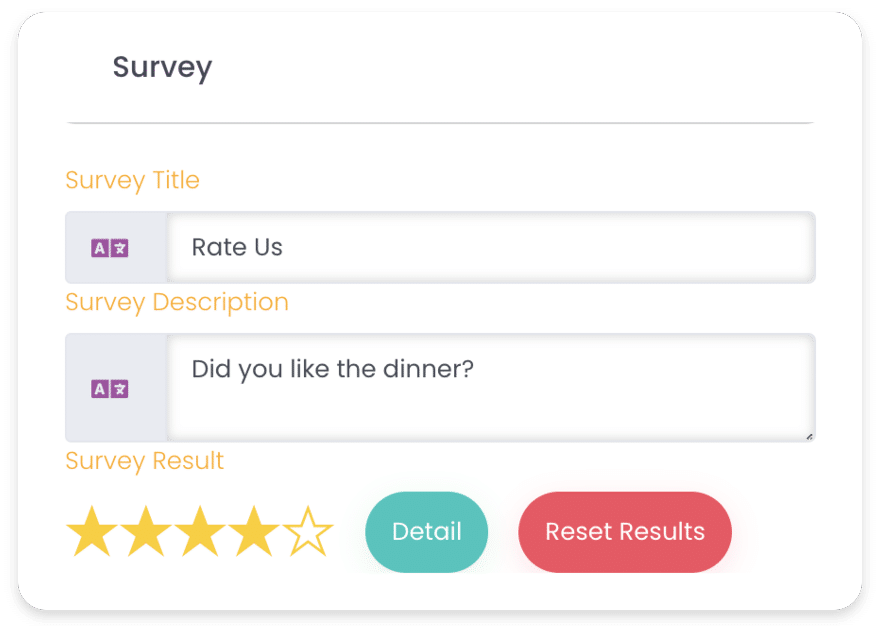 Guests matter

. Hear them.
Your guests' feedback is invaluable in shaping your hotel's success. Act swiftly on their criticism or praise to create a seamless experience. With our "add survey" feature in the admin panel, you can gather real-time insights into the services you provide. This allows you to enhance guest satisfaction, address any issues promptly, and retain your valuable guests for future visits.
Analyze, optimize,

succeed
GuestService provides you with the most reliable information and supports you in your decisions. The analysis section has been thought through and developed to the smallest detail. 
Reach the truth of every information directly, reduce your waiting time with the expenditure analysis of your guests, the work reports of your satisfied or dissatisfied guests, your staff and many more customized analyzes.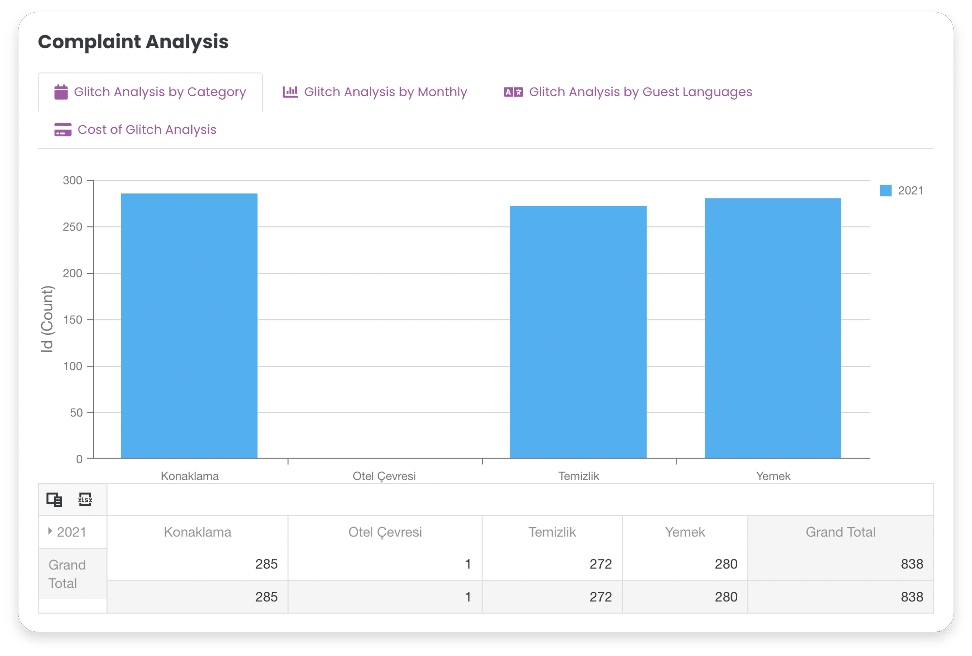 Schedule Your Discovery Call With Our Team Today.

"Our guests have been raving about our hotel's app since we started using GuestService. It has made their stay so much more convenient and personalized. The ordering module and messaging hub have made communication with guests a breeze, and our staff has been able to respond quickly to requests. I highly recommend this platform to any hotel manager looking to enhance their guests' experience."

"GuestService has been a game-changer for our hotel. The platform's customizability allowed us to create a branded app that perfectly aligned with our hotel's aesthetic and services. Our guests have appreciated the app's user-friendly interface and have been able to easily book services like restaurant reservations and luxury car transfers. Our account manager has been extremely helpful and has helped us optimize our use of the platform"

"We've seen a significant increase in direct bookings since implementing GuestService. Our guests love being able to plan their stay before they arrive, and the app's reminders and notes have helped us keep track of their requests. The platform's messaging hub has also allowed us to keep in touch with guests throughout their stay, ensuring that we're providing excellent customer service."

"GuestService has helped us reduce our paper usage significantly, making our hotel more environmentally friendly. This feature has been well-received by our guests, who appreciate our commitment to sustainability. Additionally, the platform has helped us increase revenue by promoting our services through personalized messages and offers."

"As a luxury boutique hotel, we were hesitant to invest in a platform like GuestService, but we're so glad we did. The platform's tailored services have helped us stand out from our competitors, and our guests have appreciated the personalized attention they receive. Our account manager has been a pleasure to work with and has helped us make the most out of the platform. We highly recommend GuestService to any hotel looking to enhance their customer service experience."

"GuestService has transformed the way we manage our resort. Its intuitive platform has allowed us to streamline our restaurant operations, boosting efficiency and improving our guests' experiences. With GuestService's app, we can offer a personalized and seamless experience to our guests, and its reputation management tools have helped us connect with customers and increase sales. We highly recommend GuestService to any hotel looking to elevate their operations and guest satisfaction."
Get started to new way of customer relation