Elevate

Your Ski Resort Hotel Experience
Enhance their arrival experience and start their mountain adventure on the right foot.
GuestService for your ski resort hotel is crucial for enhancing the guest experience, streamlining operations, promoting safety, driving revenue, and fostering guest loyalty. It's a powerful tool that can set your ski resort hotel apart and ensure your guests have an unforgettable stay.
Set up for your hotel in 15 minutes, no credit card needed!
Customized Guest Experience
Stand out from the competition with a branded guest app that reflects the unique identity of your ski resort hotel. Customize the app with your brand colors, logo, images, and content to create a cohesive and immersive experience for your guests. Let your brand shine amidst the snow-capped mountains.
Exciting Tours & Activities
Make it effortless for your guests to immerse themselves in the beauty of the surrounding mountains. Our app allows guests to conveniently book guided tours, day trips, or even yoga lessons. Enhance their stay with unforgettable experiences and adventures that showcase the best of the ski resort.
Premium Services at Their Fingertips
Enhance guest convenience and satisfaction by offering a wide range of premium services through the GuestService app. From booking transfers to arranging a late checkout, our app puts the power in their hands to personalize their stay and make the most of their time at your resort. Elevate their experience to new heights.
Delight your guests with a variety of dining experiences available through the GuestService app. From exploring menus to making reservations for room service or restaurants, guests can indulge in a culinary journey tailored to their tastes. Experience the flavors of the mountains like never before.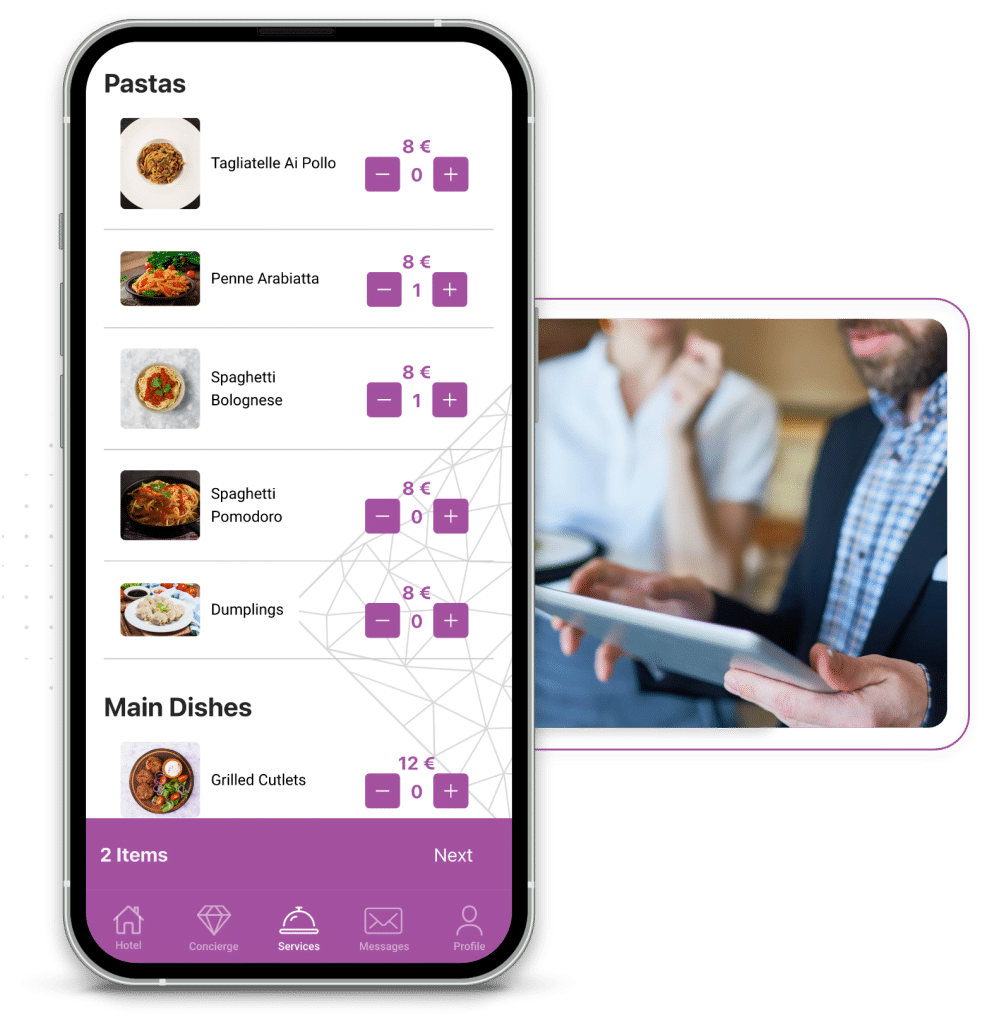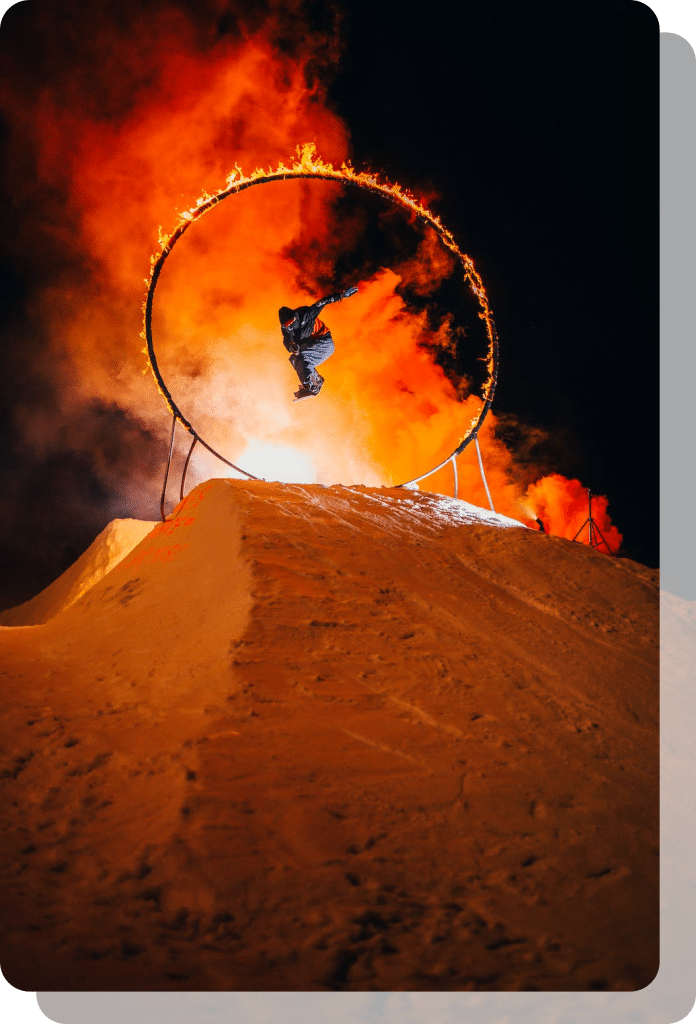 Create personalized experiences and rewards that resonate with your unique guests, cultivating long-term relationships and strengthening your brand. Reward your guests for their loyalty and keep them coming back for more unforgettable ski resort experiences.
Ready to take your ski resort hotel to new heights with GuestService?
Book a demo today and experience the power of our app in enhancing the guest experience, driving revenue, and fostering guest loyalty.
Don't miss out on this opportunity to elevate your business and become the premier ski resort destination for your guests.
Schedule Your Discovery Call With Our Team Today.

"Our guests have been raving about our hotel's app since we started using GuestService. It has made their stay so much more convenient and personalized. The ordering module and messaging hub have made communication with guests a breeze, and our staff has been able to respond quickly to requests. I highly recommend this platform to any hotel manager looking to enhance their guests' experience."

"GuestService has been a game-changer for our hotel. The platform's customizability allowed us to create a branded app that perfectly aligned with our hotel's aesthetic and services. Our guests have appreciated the app's user-friendly interface and have been able to easily book services like restaurant reservations and luxury car transfers. Our account manager has been extremely helpful and has helped us optimize our use of the platform"

"We've seen a significant increase in direct bookings since implementing GuestService. Our guests love being able to plan their stay before they arrive, and the app's reminders and notes have helped us keep track of their requests. The platform's messaging hub has also allowed us to keep in touch with guests throughout their stay, ensuring that we're providing excellent customer service."

"GuestService has helped us reduce our paper usage significantly, making our hotel more environmentally friendly. This feature has been well-received by our guests, who appreciate our commitment to sustainability. Additionally, the platform has helped us increase revenue by promoting our services through personalized messages and offers."

"As a luxury boutique hotel, we were hesitant to invest in a platform like GuestService, but we're so glad we did. The platform's tailored services have helped us stand out from our competitors, and our guests have appreciated the personalized attention they receive. Our account manager has been a pleasure to work with and has helped us make the most out of the platform. We highly recommend GuestService to any hotel looking to enhance their customer service experience."

"GuestService has transformed the way we manage our resort. Its intuitive platform has allowed us to streamline our restaurant operations, boosting efficiency and improving our guests' experiences. With GuestService's app, we can offer a personalized and seamless experience to our guests, and its reputation management tools have helped us connect with customers and increase sales. We highly recommend GuestService to any hotel looking to elevate their operations and guest satisfaction."
Get started to new way of customer relation