Easiest way to

describe

a place in a hotel
It may not be easy to inform the guests about the services and areas that they can benefit from, especially in hotels with large areas. However, this problem is completely eliminated with an interactive map. For your guests, just the name of a restaurant or SPA may not be enough to attract their attention. But with your interactive map, you can direct your guests to opportunities and campaigns they can benefit from. With GuestService, you can turn all areas of your hotel into an interactive map that your guests can understand. Your guests will follow all the areas and services they are looking for on this map in their own language, and there will be no area in your hotel that they do not know!
Set up for your hotel in 15 minutes, no credit card needed!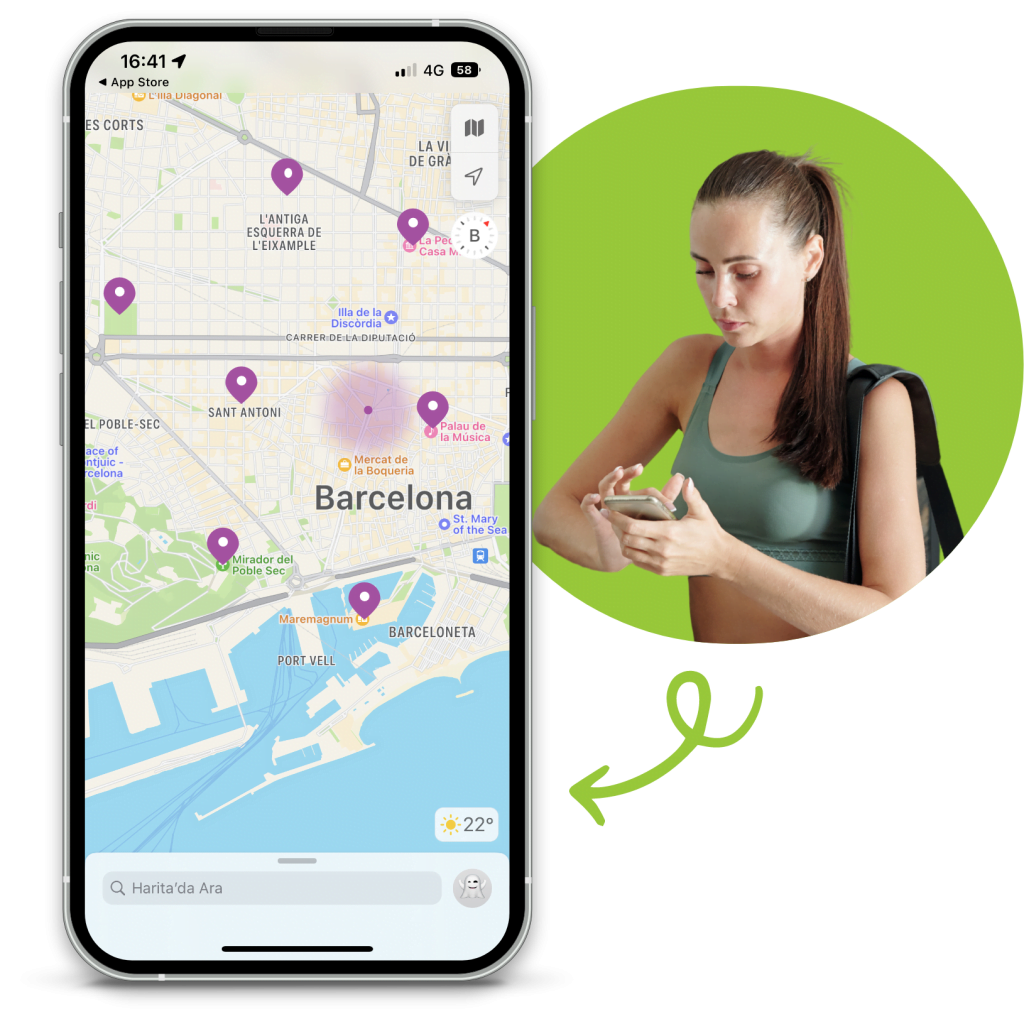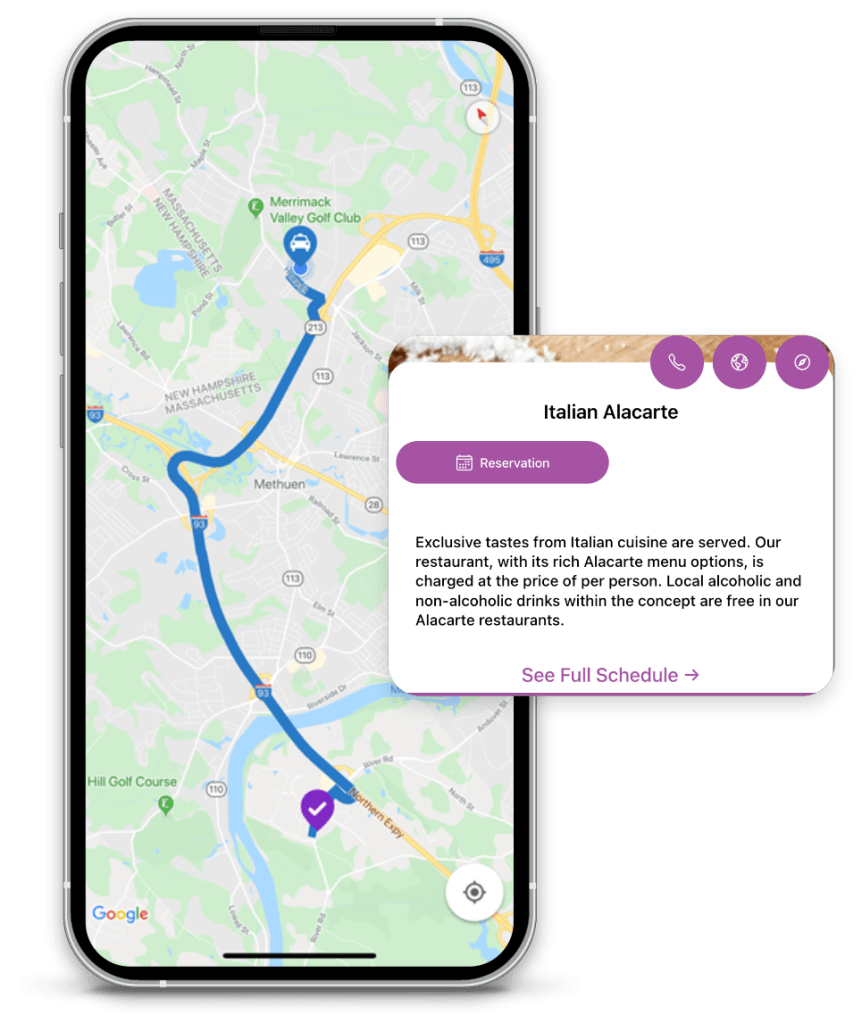 Inside the hotel

directions
Your guests will not get lost in your hotel. One of the most common problems, especially in holiday hotels with large areas, is that guests do not know where to go in the hotel. Maybe this is why many guests leave the hotel without being aware of the paid and free services offered by your hotel. Guestservice provides easy access for the guest with an interactive map, which will also introduce the services you provide at your hotel.
Deliver a

interaction-enhancing

experience with the guest
What can your guests do with an interactive hotel map? For example, your guest wants to go to the SPA. Thanks to this map, he can learn where the SPA is in the hotel. From the moment he leaves his room, he can get directions. You can learn the working hours of the SPA. You can make a reservation before you go. In fact, if there are questions he wants to ask before he goes, he can ask them directly through the "live chat". The GuestService "interactive map" solution is not just navigation that shows where a place is and gives directions but it is also a service that will highlight your products and services.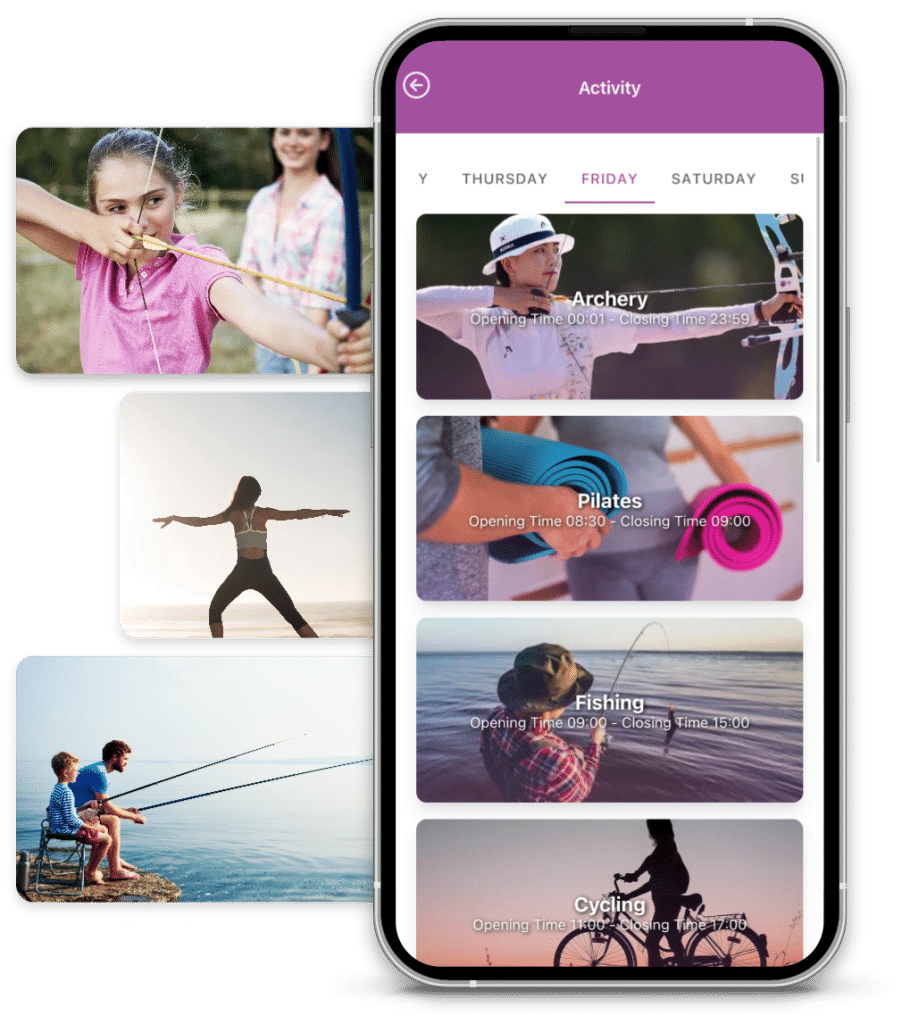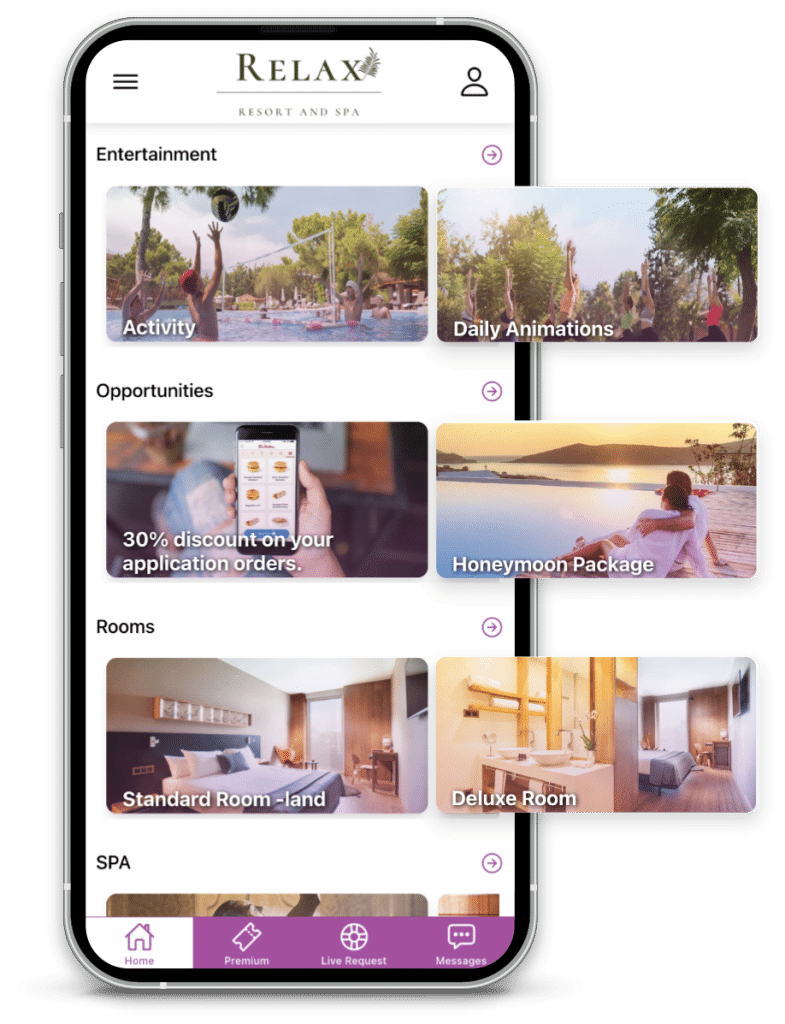 Add and remove the services you want!
It is up to you how the interactive map you will create for your hotel will be and what details you will include. You can add and customize information for all kinds of points of interest: restaurants, swimming pools, SPA centers… You can easily add or remove information if you want to highlight service and detail. Tell your guest that he has a powerful guide in his pocket from the moment he checks into your hotel.
Schedule Your Discovery Call With Our Team Today.

"Our guests have been raving about our hotel's app since we started using GuestService. It has made their stay so much more convenient and personalized. The ordering module and messaging hub have made communication with guests a breeze, and our staff has been able to respond quickly to requests. I highly recommend this platform to any hotel manager looking to enhance their guests' experience."

"GuestService has been a game-changer for our hotel. The platform's customizability allowed us to create a branded app that perfectly aligned with our hotel's aesthetic and services. Our guests have appreciated the app's user-friendly interface and have been able to easily book services like restaurant reservations and luxury car transfers. Our account manager has been extremely helpful and has helped us optimize our use of the platform"

"We've seen a significant increase in direct bookings since implementing GuestService. Our guests love being able to plan their stay before they arrive, and the app's reminders and notes have helped us keep track of their requests. The platform's messaging hub has also allowed us to keep in touch with guests throughout their stay, ensuring that we're providing excellent customer service."

"GuestService has helped us reduce our paper usage significantly, making our hotel more environmentally friendly. This feature has been well-received by our guests, who appreciate our commitment to sustainability. Additionally, the platform has helped us increase revenue by promoting our services through personalized messages and offers."

"As a luxury boutique hotel, we were hesitant to invest in a platform like GuestService, but we're so glad we did. The platform's tailored services have helped us stand out from our competitors, and our guests have appreciated the personalized attention they receive. Our account manager has been a pleasure to work with and has helped us make the most out of the platform. We highly recommend GuestService to any hotel looking to enhance their customer service experience."

"GuestService has transformed the way we manage our resort. Its intuitive platform has allowed us to streamline our restaurant operations, boosting efficiency and improving our guests' experiences. With GuestService's app, we can offer a personalized and seamless experience to our guests, and its reputation management tools have helped us connect with customers and increase sales. We highly recommend GuestService to any hotel looking to elevate their operations and guest satisfaction."
Get started to new way of customer relation