Its now easier to provide all the

information

your guests need about your hotel
Your guests will need some information during their stay at your hotel. They will ask you for detailed information about the services you offer them.
Set up for your hotel in 15 minutes, no credit card needed!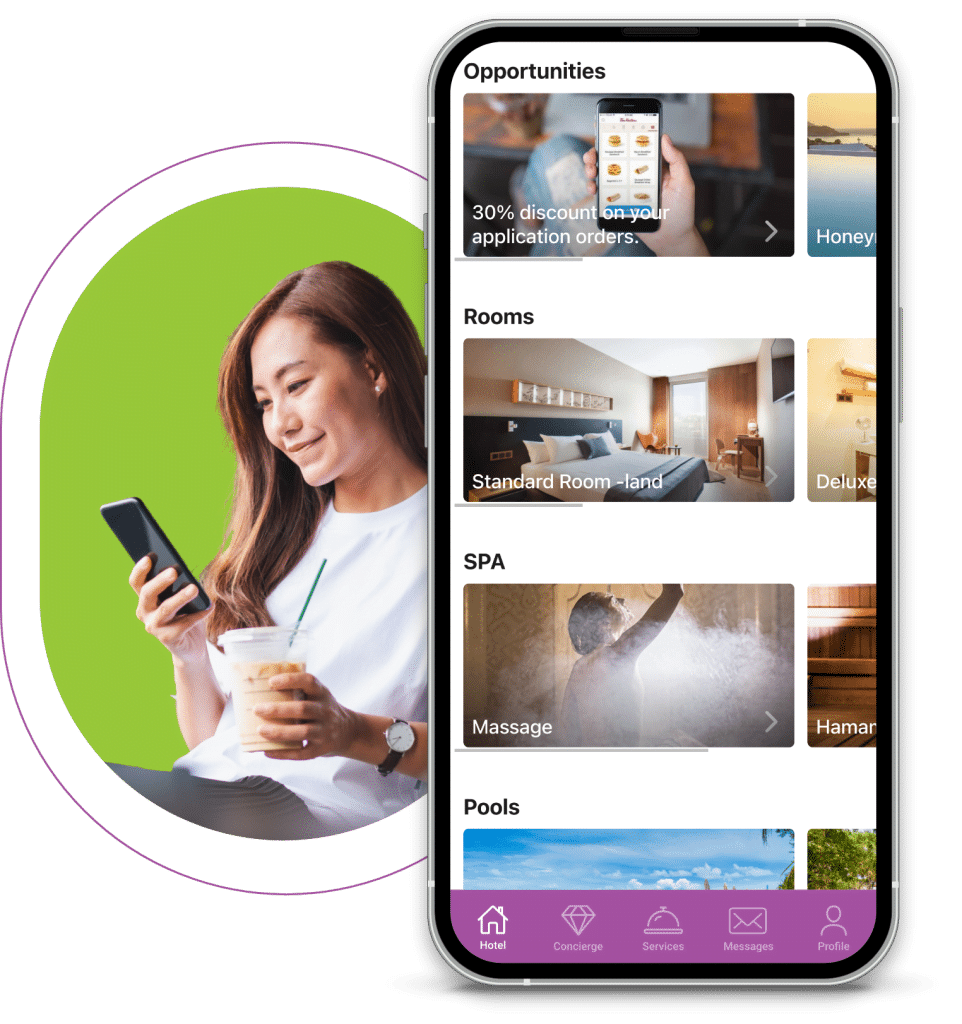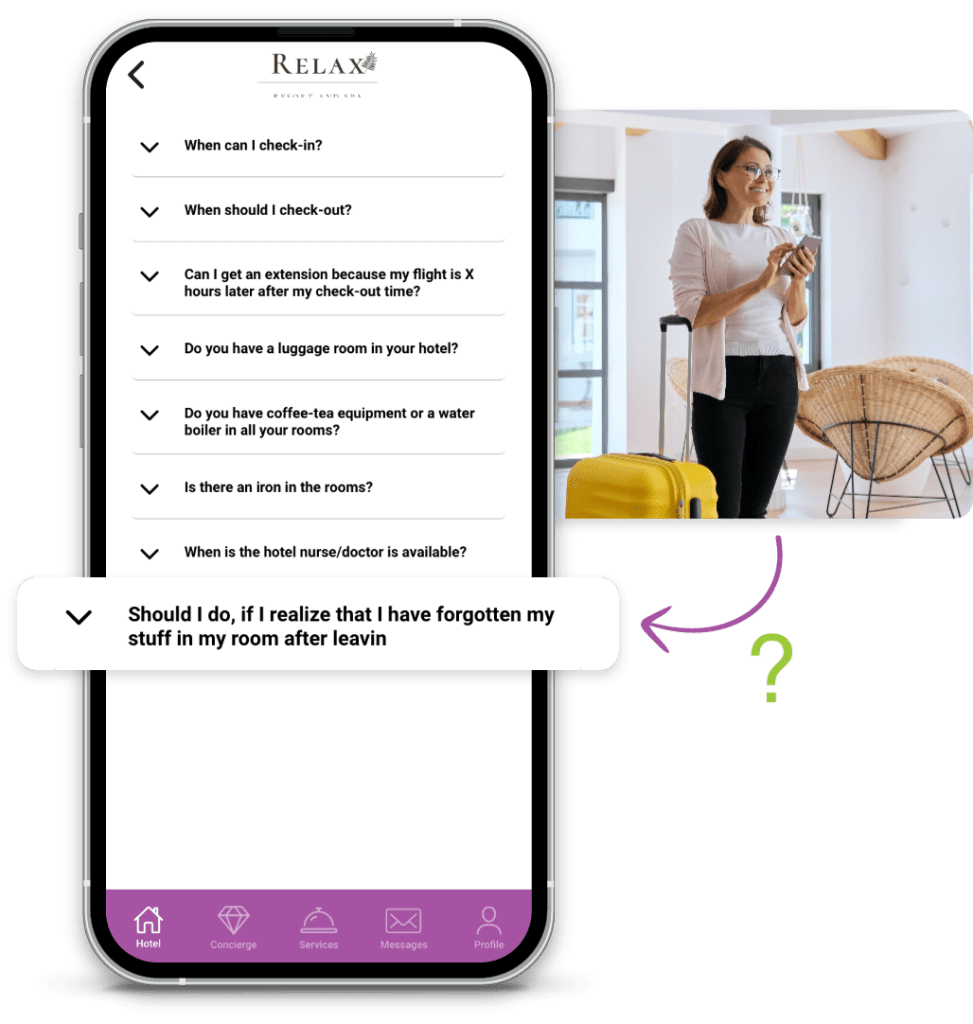 Provide your guest with

practical information

about your hotel
Especially your foreign guests will need a lot of information from the moment they check in to the hotel. You can provide how to connect to the internet, WIFI password, room guide, where to exchange currency and much more with this digital guide.
Presenting this information quickly and easily with GuestService and in a way that your guest can understand in their native language earns your hotel good points. It eliminates all language problems between you and the guest. Create the guide that will inform your guest in dozens of languages!
Forget those boring conversations at

check-in
While your guest is checking in, you are trying to provide them with a lot of information about the hotel. However, most of the time, your guests do not listen to the information you provide at the moment or do not care about what you say. Because your guests can't wait to go to their rooms as soon as they check-in.
That's why you only need to direct your guests to the source where they can get information. After arriving at the hotel, your guests can access the information they want, whenever they want, with the help of QR codes in the rooms. If you inform them beforehand, they can benefit from your digital guide even before they come to the hotel.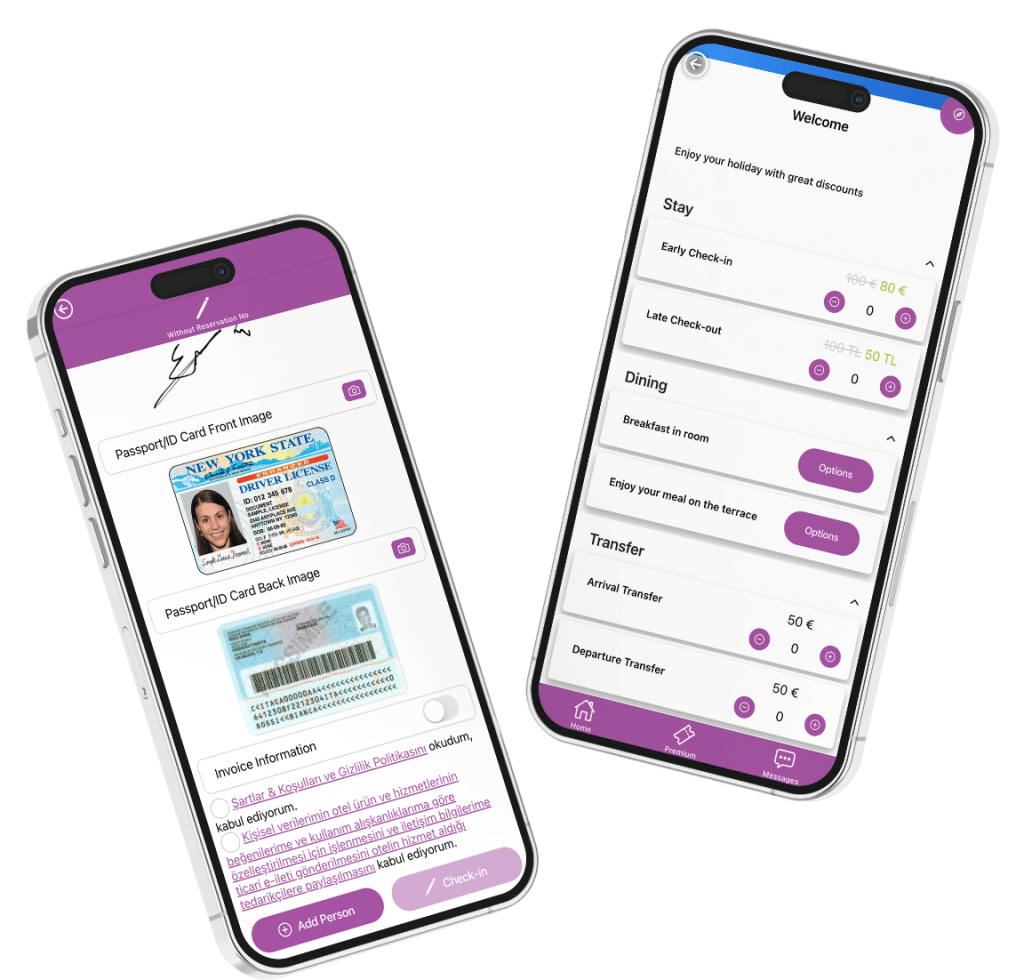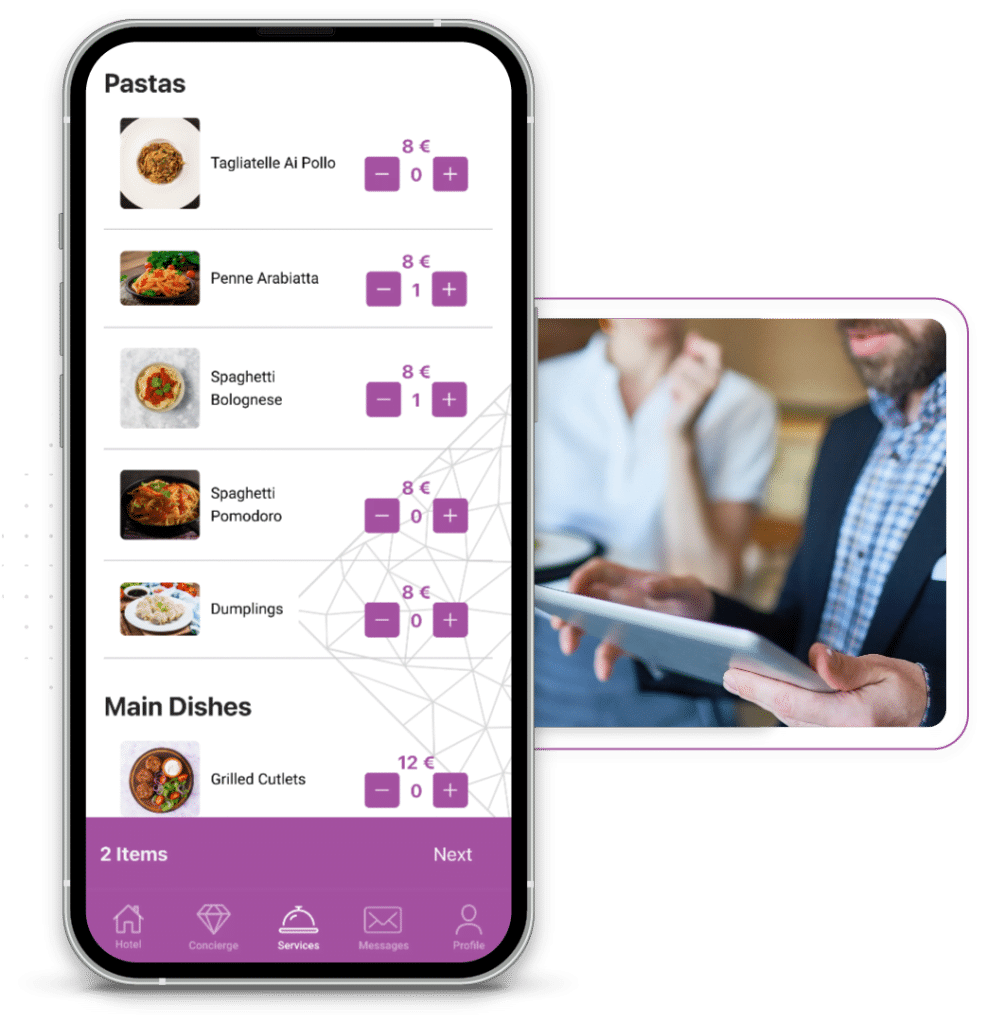 Put an end to

printed materials

that are not read in the room
The printed materials and catalogs you keep in the room to inform the guests are out of date. Your guests are now using digital information resources. You can offer room service, useful information on what to do at the hotel, television and air conditioning guide, advice on what to do at the hotel, SPA and massage services and fees online.
In addition, with GuestService, you will always be able to provide your guests with up-to-date information instantly. You will not incur the cost of reprinting the information you need to change.
Schedule Your Discovery Call With Our Team Today.

"Our guests have been raving about our hotel's app since we started using GuestService. It has made their stay so much more convenient and personalized. The ordering module and messaging hub have made communication with guests a breeze, and our staff has been able to respond quickly to requests. I highly recommend this platform to any hotel manager looking to enhance their guests' experience."

"GuestService has been a game-changer for our hotel. The platform's customizability allowed us to create a branded app that perfectly aligned with our hotel's aesthetic and services. Our guests have appreciated the app's user-friendly interface and have been able to easily book services like restaurant reservations and luxury car transfers. Our account manager has been extremely helpful and has helped us optimize our use of the platform"

"We've seen a significant increase in direct bookings since implementing GuestService. Our guests love being able to plan their stay before they arrive, and the app's reminders and notes have helped us keep track of their requests. The platform's messaging hub has also allowed us to keep in touch with guests throughout their stay, ensuring that we're providing excellent customer service."

"GuestService has helped us reduce our paper usage significantly, making our hotel more environmentally friendly. This feature has been well-received by our guests, who appreciate our commitment to sustainability. Additionally, the platform has helped us increase revenue by promoting our services through personalized messages and offers."

"As a luxury boutique hotel, we were hesitant to invest in a platform like GuestService, but we're so glad we did. The platform's tailored services have helped us stand out from our competitors, and our guests have appreciated the personalized attention they receive. Our account manager has been a pleasure to work with and has helped us make the most out of the platform. We highly recommend GuestService to any hotel looking to enhance their customer service experience."

"GuestService has transformed the way we manage our resort. Its intuitive platform has allowed us to streamline our restaurant operations, boosting efficiency and improving our guests' experiences. With GuestService's app, we can offer a personalized and seamless experience to our guests, and its reputation management tools have helped us connect with customers and increase sales. We highly recommend GuestService to any hotel looking to elevate their operations and guest satisfaction."
Get started to new way of customer relation